Taiga Review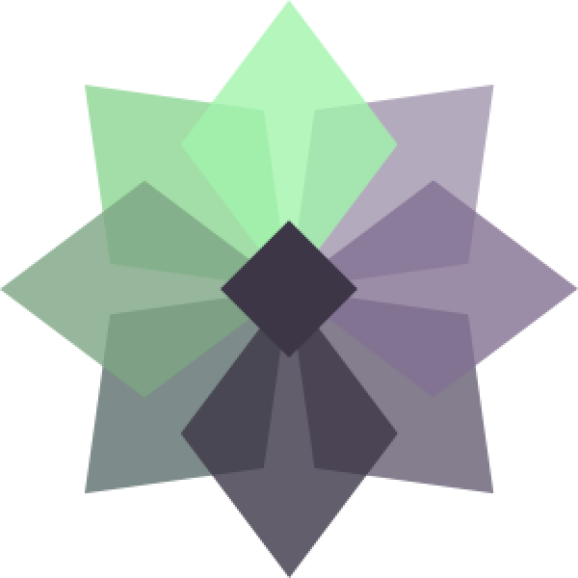 Taiga, at Taiga.io, is an open-source tool for collaboratively managing work and workflows with team members. With a few unique features, such as a connected network of workers who can pick up tasks that you need to outsource, Taiga shows some promise. But it requires pretty deep knowledge of scrum and agile methodologies and perhaps unintentionally brushes off people who aren't already scrum masters. Taiga has its place among the best kanban apps, but it's not ideal for teams that need a simple and intuitive tool.
Pricing and Plans
Taiga is an open-source program. There is a free tier of service, but it's pretty restrictive. You can only have up to four members per project, and only one of your projects can be private. If you intend to use Taiga for business that needs to be kept under wraps, that just won't do.
Taiga has four paid tiers of service. Each paid account includes support for up to 25 team members per project, unlike most other kanban apps, which charge per person. If you need more than 25 people per project, you can contact Taiga's support team for custom pricing. The difference among Taiga's paid accounts is how many private projects you can manage.
Our Experts Have Tested 
29 Products
 in the Productivity Category in the Past Year
The first tier, Sprout, costs $19 per month and allows for five private projects. A Root account costs $29 per month for up to ten private projects. Leaf costs $69 per month for 20 private projects. Tree costs $99 per month for 50 private projects.
Taiga's prices are low compared with other kanban board apps on the market, especially because the monthly rate isn't per person but rather for a group. Another low-cost option is KanbanFlow, which costs just $5 per person per month for a Premium account, or if you prefer to pay annually, $54 per person per year.
At $7.99 per person per month, Volerro (Visit Site at Volerro)(Opens in a new window) also has a low price for its Business Teams account. Trello, one of the most popular kanban apps, charges $119.88 per person per year, equivalent to $9.99 per person per month. Editors' Choice Asana charges the same as Trello if you pay annually ($119.88 per person) if you pay annually, or $11.99 per person if you pay monthly.
On the high end of the price range is LeanKit (Visit Site at LeanKit)(Opens in a new window) , which ranges from $228 per person per year to $588 per person per year, equivalent to $19 and $49 per person per month, respectively.
Wrike (Visit Site for Plans and Pricing at Wrike)(Opens in a new window) , another well-known kanban app, has a low price point for its Professional tier of service ($117.60 per person per year) and a much higher one for its Business grade service ($297.60 per person per year).
Yet another option is Microsoft Planner, although teams shouldn't even consider using it unless they are already paying for Microsoft Office 365. You can't buy Planner as a standalone product. You can only get it with an Office 365 Business Essentials ($6 per person per month) or Business Premium ($15 per person per month) account. Those accounts include a whole host of other apps and services, such as OneDrive for Business, Exchange, Sharepoint, Skype for Business, Microsoft Teams, and in the case of the Premium account, all the core Office apps. In terms of value, you really do get a lot for the price. That said, Planner is rather average as a kanban app. It's not unheard of for teams who already have Office 365 to pay for a better kanban app to use instead of Planner.
What is Kanban? What is Agile? What is Scrum?
If you're already familiar with kanban, scrum, and agile methodologies, skip to the next section. If these terms are new to you, please read the very brief explanations below. However, if you've never heard of kanban, scrum, or agile, Taiga is probably not the right app for you.
The simplest way to explain kanban is with an example. Imagine a board with vertical columns labeled To Do, Doing, and Done. Now picture a stack of sticky notes, wherein each sticky note has a task written on it. All the notes are then stuck on the board in the To Do column. When a person is assigned a task and can starts working on it, the sticky note with the task written on it moves to the Doing column. When the task is complete, the note goes to the Done column. There are infinite ways to riff on this concept, but that's the gist of it.
Agile development, which is typically referred to as simply "agile," is a style of working that's popular among software developers. As the name suggests, the whole idea is for the development team to be flexible. Instead of a customer telling a team what to build, and the team disappearing for a year to build it, the team completes discrete parts of the project in short stages, shows the customer working parts as they are completed, and takes customer feedback throughout the lifetime of the project.
Scrum is a specific work methodology; it's a type of agile development. When following scrum, teams work in sprints. A sprint is a set number of days, such as one month or one week. During each sprint, the team has a clear goal, usually determined by the customer or client's priorities. The objective is usually to deliver a working part by the end of the sprint, and then start a new sprint. Teams that follow scrum have a short meeting daily to review the status of the work and deal with any problems. Sometimes the standing meeting is literally a standing meeting: It's so short that no one bothers to sit for it!
Setup and Interface
Having tested and used at least a dozen kanban board apps, I can easily say that Taiga was the least intuitive one I've encountered. Signing up for an account is no problem. Creating a project is equally easy. But customizing the project schema, creating content for it, and even editing the board itself—all those aspects of Taiga don't work the way they do in other kanban apps.
Some of the problems are minor. For example, in trying to change the name of a column on a kanban board for the first time, I was frustrated that I couldn't simply click on it and edit it, the way I can in Trello and Microsoft Planner, or by selecting an Edit button attached to the column, as you do in Volerro and KanbanFlow. It took me a while to figure out that I could only change column names from an admin panel.
Something similar happened when I tried to customize cards, which are called User Stories in Taiga, by adding a description, images, and subtasks. Sometimes I could enter subtasks, and sometimes I could not. Sometimes I could save the card, open it again later, and add more subtasks, and sometimes I could not. Another nuisance is that I uploaded images to some cards, which were not visible in the kanban board view unless I clicked on an ellipsis at the bottom of the card to reveal it. Revealing an image in the kanban view wasn't a permanent change, however. Any time I left the board and returned to it later, the images were all hidden again.
Try as I might, I couldn't really wrap my head around User Stories at all, or Epics. Perhaps agile aficionados know what Epics are, but this explanation from Taiga's own help pages (Opens in a new window)isn't helpful: "There is no official definition of an Epic, although the research made by the Taiga team detected a common sense of what an Epic Story could look like." Later in the help page, Epics are described as a kind of grouping for User Stories that share similarities.
While kanban the methodology can take a little time to learn, the app that supports it should be more intuitive than what Taiga provides. When I started using Taiga, I didn't see any tutorial videos front and center or other ways to learn how to use the app. For all these reasons, Taiga seems like it was built for people who are already in the agile and scrum club. To hell with the rest of us.
Features
Taiga has a few unique features. For starters, it offers more than just kanban. You can add a wiki to any project, for example, which becomes accessible from an icon in a small left rail. And as mentioned earlier, you can also use it to manage work using scrum. When you start a new project from scratch, as opposed to importing an existing project from Trello or another supported service (Asana, Jira, GitHub), you have the option to use either a scrum template or a kanban template.
Another unique feature, found via a globe icon at the top of the interface, is that Taiga has a community associated with it. Some teams make public projects using Taiga and essentially outsource tasks to members of the community.
Taiga has some valuable fine-grain features as well, such as work-in-progress (WIP) limits that you can add to any column through the same administrator panel you use to do something as simple as change a column's header. A WIP limit is a rule that limits the number of User Stories (i.e., task cards) that can be put into a column at even given time. For example, let's say you have a column called "For Approval," and you want to make sure the team or person in charge of approvals never has more than seven assignments at any given time. WIP limits help prevent task overload. Taiga has an option for WIP limits built into the system. So do LeanKit and KanbanFlow.
While not a remarkable feature by any stretch, custom fields are another nice perk in Taiga. Custom fields give you the ability to add a new field that you create to task cards. When you add the field, you have options to let the user fill in an answer as text, multiline text, rich text, date, or URL. Zenkit also lets you add a custom field to any card, and the options are much richer, including number, check box, labels, formula, team member, and more.
Apps and Integrations
Taiga runs in a browser, and there are apps for iOS, Android, and Windows devices. As far as integration options go, Taiga has a lot of options if you know how to use its API or set up webhooks. If those kinds of skills are beyond you, you aren't going to find too much outside help, as Zapier (an online service that sets up automations and integrations between apps) doesn't support Taiga.