Pallyy Review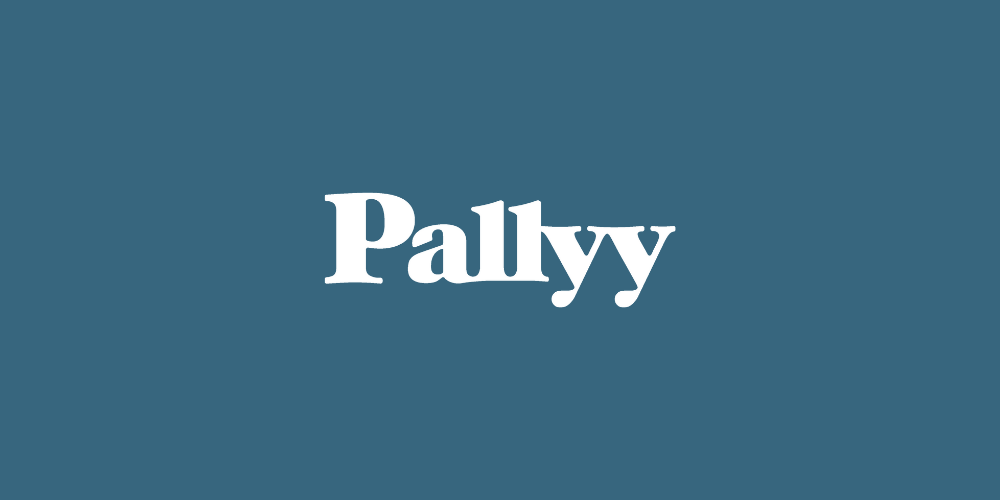 Welcome to our Pallyy review.
Social media can be incredibly time consuming. Especially if you don't have the right tools.
And those challenges are compounded when you manage multiple accounts across popular social platforms.
Enter Pallyy. A social media tool that could be exactly what you need to save time managing your social media efforts.
For those of you that focus on Instagram – you'll find Pallyy especially useful.
Let's get started.
What is Pallyy?
Pallyy is a social media scheduler that works for different social media sites including Facebook, Twitter, LinkedIn, and Google My Business. However, Pallyy works best with Instagram.
You can even say that Instagram is its main focus. After all, it was first a tool that focused solely on Instagram analytics called ShareMyInsights.
Beyond analytics, it also offers these Instagram specific features: custom reporting dashboard, competitor tracking, hashtag research, comment management, and a bio link tool.
You can achieve different goals with Pallyy through its three core features.
Social media analytics
Pallyy can provide all the social media analytics you'll need to effectively measure and manage your campaigns. Through this feature, you'll have a better idea of what exactly it is a customer of yours wants to see on your Instagram feed.
You even get access to your full history. You can choose to see how your Instagram account performed from the very start and see how you progressed over the years.
Now you can share posts that align with the type of content that users desperately need.
Pallyy also gives you the option to automate reporting. Choose to send daily, weekly, or monthly social media analytics reports straight to your email account. We can all agree that drafting reports manually can be a drag. Now it doesn't have to be.
With Pallyy, anyone can simplify social media analytics. The main overview is easy to understand. You shouldn't have any trouble coming up with a strategy based on the results. That's why this is a great tool for beginners in online marketing.
Analytics is available for Twitter, Facebook, Instagram, and LinkedIn.
However, the Instagram analytics functionality is the most in-depth. Giving you access to even more data.
One example is their competitor tracking feature.
Pallyy provides the same data from other Instagram users. In fact, you can add up to 10 accounts at a time. You'll see their engagement, likes, posts, followers, and other relevant information.
You'll also find data from their built-in Instagram bio link tool, which I'll talk about a bit more in a moment.
Bottom line? You'll have the data you'll need to figure out what's working for other profiles in your niche and use it to improve your own account.
Social media scheduling
If you want to reach every customer, you'll have to post regularly. But if you're working alone or with a small team, finding the time and manpower to post content can be difficult.
If your social posts start dwindling, you might start losing visitors. That's not good for business.
The good news is that Pallyy does provide a scheduler that lets you continue publishing content automatically. You can do it for Instagram, Facebook, Twitter, LinkedIn, and Google My Business.
What's particularly nice about Pallyy's scheduler is that you can write different messages for each social platform.
And each network will have several unique options. For example, with Pinterest, you will be able to add a destination link. For Instagram, you can add a First Comment, and URL to be updated in your bio link. This ties in directly to Pallyy's IG bio link tool that I'll talk about in a moment.
When it comes to sharing visual media, Pally's scheduler has an excellent workflow. Upload media, then drag onto the calendar and the composer pictured above will open for you. There are also hashtag & caption lists to save you time.
Do you need to assign social media publishing to a team member? That's not a problem. With Pallyy, you can give access to members of your in-house marketers—or anyone, really—and let them draft and schedule posts on your behalf.
Here's more great news:
Planning and scheduling posts on Pallyy only takes minutes thanks to features like bulk image upload and preset sizing options. You'll be able to see all of your posts for the entire month too, making it easier to see if there are dates that you've missed.
What is Pallyy and how to use it?
Pallyy claims to be the "#1 social media scheduling platform" and is mainly targeted at marketing agencies, looking to manage multiple social media accounts. Also, they position themselves as more affordable option in comparison with Later, SproutSocial, and Hootsuite.
But is it true – or it's just a part of marketing buzzword?
After using Pallyy for over 2 years, I thought of writing this review guide for those curious about this scheduling tool. Just a quick disclaimer, I have been collaborating with the brand since they were an Instagram analytics tool, and I've written multiple blog posts for their website.
With that being said, I aim to provide an objective review in this post, highlighting both the pros and the cons of Pallyy – as a social media scheduling tool.
2. What are the best features of Pallyy?
Pallyy is a complete social media toolkit and includes a planning, scheduling and analytics tool that allows marketers and agencies to manage content in a single dashboard. Since it's a tool built for marketers, the main goal is to help users save time (and money) while managing multiple social media client profiles.
You Can Manage Multiple Social Networks on Pallyy
Pallyy offers multiple social network integrations including Facebook, Instagram, Twitter, LinkedIn, Pinterest, Google My Business and TikTok. With so many social platforms, any marketer would be happy to use Pallyy just for the range of content offered.
Another great thing?
Pallyy doesn't charge you more for more platforms!
Pallyy's subscription plan is affordable because they charge you a flat fee ($15) for 1 social set which includes all these social networks. So it's up to you if you want to publish on Instagram only or post on all networks for the same price!
It has a Drag&Drop Content Calendar
The most popular feature on Pallyy is their visual scheduling calendar. And this calendar has been upgraded so much from the first time I started using Pallyy in 2020! The calendar is easy to use as it is pretty to look at.
To schedule a post, select any image from the media library (on the left), drag it and drop it into a calendar day. That's it! From there, you can customise the post, add a caption and schedule it or save it as a draft.
Here are some of my favourite scheduling features on Pallyy:
Create a new post by pressing the "+" button
Move posts around the calendar with the drag & drop feature
Copy caption from one post and apply to all social media channels
Create image, video, text-only posts
Add notes to your team on the calendar
Import country-specific Holidays into your publishing calendar
Send calendar links to clients for their feedback
Overall, the Pallyy Calendar looks and feels like a complete digital dashboard that really makes content scheduling so easy and fun! 
 It's very unique and you really need to try it to get a complete experience of what this scheduler can really do.
You Can Save Posts as Templates
Another cool feature on Pallyy is their Post Templates. Pallyy allows you to create a post template and save it for the next time you post. If you're someone who likes to post at the same time throughout the week, tag the same location, or have set of hashtags you like to reuse – this feature is for you.
Here are some things you can customise with Templates:
Caption templates: Do you have a caption format you'd like to reuse (eg. Shout-out for new blog posts, Recurring Sale promo, etc.) then you can save caption templates for easy scheduling
Hashtags templates: Save your hashtags into lists so you can add them to each post with a single click (eg. Hashtags for Motivational Post, Top Hashtags by Likes)
Locations, Timezone, Time of Posting
Check out the post templates on Pallyy:
Detailed Instagram Analytics
For anyone who uses social media as a marketing channel, Insights are important. You don't want to spend time on content that doesn't work. Also, the faster you get access to relevant data, the quicker you can adjust your strategy.
For that reason, I love Pallyy's analytics tool. Their Instagram analytics go back to 2 years, and offer a lot of detailed statistics regarding posts, competitor charts and even personalised (custom) reports. So, if you're someone who likes data – I think you'll enjoy Pallyy analytics.
Level up your social media marketing page with Pallyy
Getting started is fast, easy & free. Just sign up, connect your profiles, and start getting to work.