Ivisa Review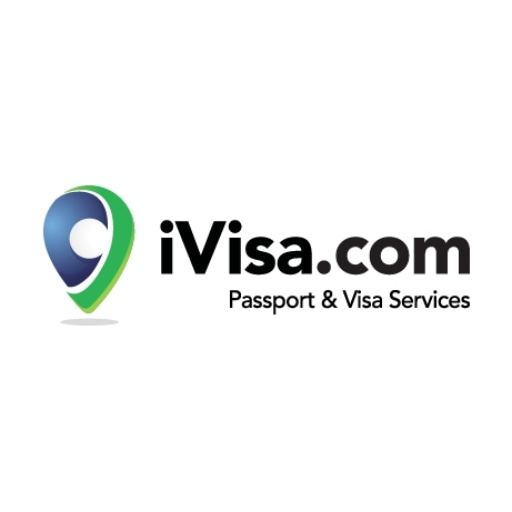 Welcome to your super handy and useful iVisa Review. Say goodbye to stressful research on your visa requirements.
Finally we have found a simple and effective way to get your visas sorted out. This is the only guide you will need on that topic. To ensure this, we keep this review iVisa always up to date.
In a hurry? Here you go:
iVisa.com is safe and reliable
it is cheap
it tells you if you actually need a visa or not (trustworthy!)
It takes anything from 8 hours to few weeks to get your Visa (which is still fast for a visa process!)
Now go and book your visa. But, please keep in mind, the paper work takes at least a few hours, depending on your nationality and destination! If you need proof of onward travel, check onwards ticket.com.
Here's our review for onwards ticket.
For all of us with some time to read, here's our detailed review.
Traveling for the first time? Wondering what is a Visa? Are you having problems traveling to countries that require a Visa? Is it possible to get a Visa online? These are just some questions that might be going on your mind right now and might be confusing you.
(Last update: March, 2022)
iVisa in Review – Final Score
Recommended, cheap and safe to use
iVisa.com is a simple way to solve your visa for traveling the world. This website should be part of your travel resources you use regularly.
Pros and Advantages
Price: Cheap and transparent
Simple Usability
Fast Service
Complete information if a Visa is required or not
Cons
Live Chat not always available
Pay before you submitting it – not easy to first see status of visa application
You cannot get a last-minute visa, this is compicated and takes at best case scenario 8 hours. In this case, an Onward Ticket might help.
But don't worry! In this iVisa.com review, we will share with you everything you need to know regarding a Visa and all that it entails.
Let us help you clear your questions and doubts regarding visas and give you a little understanding of it.
Thus, we are sure that by the end of this review, you'll end up with clear knowledge on a Visa and might even get your first online Visa from iVisa.com.
We cover:
ALL you need to know about Visa, you can find it all here. All are discussed one-by-one and elaborated to help you understand it.
Besides your visa solution, we also share more super smart websites we think you should know:
Now, the next question is, "Are you ready?"
Let's first discuss what a visa is, then answer other questions that are sure to come up. After that, we will review iVisa.com, a popular online service that obtains a visa electronically for its customers.
1. What is Visa?
A visa is a permit issued by a country that allows a person to visit that country – merely a request for permission to enter or exit.
It is a formal document that is stamped in your passport by an embassy. It states the kind of visit (see types of visas below) and the length of time the person can stay.
Basically, in terms of legal stuff for travelling you need a visa and a passport. Make sure you take care of both of them, best with a passport cover.
There are many kinds of visas:
tourist visa
business visa
student visa
A visa itself is not a guarantee of permission to enter a country. It tells the customs agents and border officials that you have met the entry criteria. Many countries require visitors to have a valid passport and visa before they are allowed entry.
Please also note, Visa requirements and access depends on your own Nationaility as well. For German and Dutch citizens it is easy to get a Visa for Vietnam, not so for Indian citizens, for instance. Please always check your personal visa requirements before purchasing any flight tickets. You can check this directly with iVisa.
2. Where can I get visas online?
You can get visas online through the embassy or consulate for the country you are traveling to.
Your destination might be a tropical paradise or another paradise you might be considering.
Whether for a business visa or tourist visa, you will be required to explain the purpose of your trip fully.
An easier solution for your tropical vacation might be an online travel service like iVisa.com, which provides expedited processing and guidance for any visa application worldwide.
IVisa is not a government agency but an international company specialized in issuing visas. They provide a visa checker tool, as well as a visa calculator tool that helps you calculate the cost of a visa even before applying.
3. How does iVisa.com work?
iVisa.com is easy to use.
You simply enter where you are from (the nationality from your passport country) and what country you are traveling to in the visa checker tool. They update visa information in real-time, so if visa requirements change, the status is accurate.
Let's give this tool a try right now! Below we include a simple widget. Type in your nationality in the first field and the country you want to visit in the second.
It could not be easier.
When doing the research, you get automatically (and fast) the information. Let's take an example of a person from the US traveling to Indonesia.
Once you typed the information, you will see you can get your visa on arrival. In this case, there is no need to process a visa before visiting the country.
There are different types of Visas you can purchase on the website.
Here is a quick overview:
a) Electronic Visa (e-Visa)
Fill out the application online and pay your fees with a credit card or PayPal.
Receive your visa document by email.
Present your passport and the visa document iVisa.com provides upon entry to the destination country.
b) e-Visa on Arrival
Fill out the application online and pay your fees with a credit card or PayPal.
Receive Visa on Arrival confirmation via email.
Present your passport and document from iVisa.com, receive your visa, and enter the destination country.
c) Paper Visa (Express Courier)
Fill out the application online and pay your fees with a credit card or PayPal.
Print courier the label provided by iVisa.com and send your documents by Express Courier.
iVisa.com processes your visa at the appropriate embassy/consulate.
Receive your passport with stamped visa by courier and present it at your destination country.
d) Paper Visa (In Person)
Fill out the application online and pay your fees with a credit card or PayPal.
iVisa.com arranges your meeting at the embassy/consulate. You complete the in-person interview and drop off your passport.
Pick up your passport from the embassy/consulate. The passport will include the visa sticker stamp.
Present your passport with the visa sticker and enter the destination country.
Note: The visa fee is non-refundable if your visa is rejected. That is a common policy on all the visa agencies. Remember, this is government rejection. They may not tell you why they are rejecting your visa application. In that case, you should contact the nearest embassy/ consulate to find out what your options are.
These are some possible reasons for a rejected visa:
false travel document
passport invalidity
lack to proof the travel itinerary (if necessary)
damaged passport
unacceptable birth certificate (if required)
etc
The iVisa.com fee is refundable based on their approval guarantee if your application isn't approved by the government agency. That means they will provide a full refund of all services fees (not the visa fee if applicable as that is paid directly to the government agency).
Also, if iVisa.com makes a mistake on your application, they will process it again at no cost.
Important: Be sure you provide the correct information. Always ALWAYS review your application thoroughly before submitting it.
4. Reviews of iVisa.com
Besides us using them for our visa-needs, we had a look at the online reviews of iVisa.com. Quite frank, our own experience was confirmed.
iVisa.com has a current total of 19,769 reviews with an 85% excellent rating and an 8% great rating.
Only 5-star reviews are shown on the iVisa.com home page. You must dig deeper to see all their reviews. A small percentage of customers rated iVisa.com Average (2%), Poor (1%), and Bad (3%).
If you take the time to study the Average, Poor, and Bad reviews, you'll see a recurring reason for the low-rated reviews.
Visa didn't arrive in time for travel
Many times there were delays with government processing. Consequently, make sure you have always a time cushion.
Traveler information entered incorrectly
iVisa.com processes exactly as the traveler has entered the info. We mentioned it before, we might mention it million times: Always check your data before submitting your personal information.
Many users didn't understand the star rating system
They thought 1-star was the best rating instead of 5-stars.
Some thought the iVisa.com fee was too high
There may have been a misunderstanding about how much the destination country charges for a visa, plus the processing fee by iVisa.com.
Let's take a look at this example (a complicated one) from a Spanish traveler going to Vietnam.
We can see there is a processing fee of 25USD and no visa cost. In this case, iVisa will process your visa for 25$ and you will get your visa on arrival for free.
Nevertheless, I know there is a stamp cost for the visa, which can be from 25-50$. In case of any doubt, you can always ask them instantly with their chat. They answer in less than one minute!
5. Pros of iVisa.com
With iVisa.com, you can eliminate the frustration of working with notoriously difficult bureaucratic websites and lengthy government forms.
Using the visa requirements tool on the iVisa.com website allows you to check if you need a visa and get the results quickly.
The database is routinely updated, so you are sure to know how to obtain your visa quickly.
The speed and simplicity of the application process is a real plus.
Data centers protect user data and credit card information so that information is not exposed to government websites.
They boast a minimum chance of rejection based on their years of experience and team of immigration experts that review all documentation before submission to the respective governments.
Good to know: If no visa is required for your destination, they will also tell you exactly that!
I had my doubts in the beginning. There was a voice in  my head thinking "maybe they will try to sell me something anyways "- and guess what? They did not!
Therefore, I checked iVisa Sri Lanka and Maldives for instance.
The system shows me the Visa for Maldives is for free, so there is nothing I can actually buy from them.
For Sri Lanka, the system showed me I do need an ETA, which is an electronic travel authorization. This can be applied on iVisa.com and costs $37 in Government fees and $20 in "Standard Processing". So basically you pay $20 extra to hire the service of iVisa.
I checked on the government page for this situation to compare and it is the same information. Surprisingly also the same prices as you can see.
6. Cons of iVisa.com
Let's speak about the cons of iVisa. Of course it has cons, everything in life has.
a) It is difficult to speak to a live person at iVisa.com
Live Chat with an agent is available. They state, "The best way to contact us is to use the chat feature in the lower right-hand corner (we offer 24/7 service)."
This is the preferred method to get quick answers to all your questions. And it works! I tried it too so I can tell you about the experience and must say, I was impressive.
They have a couple of automatic questions: nationality and what would you like to know. If there is no automatic information for that, you will chat with a real person. In addition, the chat might be in your native language. I tried Spanish, German, French and UK nationality and they wrote in Spanish, German, French and English.
b) iVisa.com provides Self-Help Tools to guide yourself through the entire visa process
They encourage the user to use the tools before contacting them. They reiterate that with a statement, "Occasionally, all of our operators are handling other customer requests, so please fill out the form below to get in touch with us…"
Most procedures are clearly explained but of course, if you have any hesitation, the chat is there.
c) You must pay with a credit card or PayPal then fill out the application before submitting it.
This makes it a bit challenging to find out the status of your visa if it hasn't arrived.
Also, please make sure you check your visa requirements early enough. For some countries, it can take longer. For your iVisa Vietnam, normal procedure days are 5 working days.
You can also get the visa in just 8 hours or 72 hours for an extra fee. Depending on how much time you have, it can be cheaper or more pricey.
Tip: to get the cheapest price always make sure you process your visa with time.
7. How do I find out if I need a visa?
Visa requirements sometimes change, so you should check your government's state department website for the latest status.
You can easily find out if you need a visa for a particular country by visiting your nation embassy and/ or consulate.
The embassy website has normally all the information:
what is required
links to necessary forms
where to apply
how much it costs
Likewise, you can also visit www.iVisa.com and use their visa checking tool. This tool is straightforward to use.
Simply enter the country you are from and the country you are going to.
8. Types of visas
There are over 150 types of visas. The most common visas are Tourist and Business.
The following is a shortlist of different kind of visas and a brief description of their purpose:
Transit: valid for 3 days or less, used for passing through the country to a third destination
Tourist: for a limited period of leisure travel with no business activities allowed
Business: for commerce purposes in the country (not for permanent employment)
Temporary Worker: for approved work in the host country
Visa on arrival: granted immediately before entering the country (at the airport or border control)
Spousal: for the spouse of a resident or citizen allowing the couple to settle in that country
Student: allows a student to study at an institution of higher learning
Working holiday: for individuals traveling between nations offering a working holiday program
Diplomatic: for those carrying diplomatic passports
Courtesy: for representatives of foreign governments or international organizations who don't qualify for diplomatic status
Journalist: for traveling journalists when reporting for news organizations
Fiancée: for a limited time before the intended marriage to a citizen of the destination country
Immigrant: for those planning to immigrate to the issuing country
Here you have an example of a tourist visa for Vietnam that you can get. This one is the 90 days single entry visa. As you can see, you have the visa on one full page and the stamps in the page next to it.
9. How long is a visa good for?
All visas are to be used within a set time.
Meaning, a valid visa is different than the period of stay in the issuing country. You can issue a Visa in December 2019 to stay in a country in February 2020.
It is important to check the time-frame the alien can apply for entry and how long the visa is valid for.
Once you have the visa, you might use it in 2-3-6 months. It all depends on the country you are visiting.
Check always your visa details, for instance in Vietnam you have many different e-visa options:
30 days single entry
on arrival, 30 days – single or multiple entry
90 days on arrival – single or multiple entry
As you could see in this example, we got our visa for Vietnam issued in November 2018 to enter Vietnam between December 2018 and March 2019  It was a 90 days on arrival single entry.
The visa was only valid from the dates indicated on the invitation letter: from 4/12/2018 to 04/03/2019.
We did all the process with iVisa. We paid the process fee and got this invitation letter:
This is how a Vietnam visa approval letter looks like
As you can see, in the letter you get your details and many other people (details are hidden for security and privacy reasons).
When you receive this document it is very important that you check that your name, passport and dates are correct. If they are not correct your visa might get denied.
Then you only have to print it and bring it with you on your trip. This is the document you will show to get your visa on arrival.
10. Can I extend my visa?
The validity of a visa can often be extended by paying a fee to the immigration authorities – if they agree. You should always check it with the immigration authorities of the country you want to extend and bear in mind extensions need some processing time.
For example, when staying in Thailand for Songkran (Thai New Year) the processing time might be longer, or the offices might be closed.
For Sri Lanka, iVisa does not offer visa extensions, for instance. You have to go with local agencies or do it by yourself in Colombo.
Staying longer than the authorized period is considered illegal immigration and reflects on "out of status". The lawbreaker may be fined, prosecuted, deported, or even blacklisted (banned) from entering the country again. This is no joke. Since 2022, this seems to be a big issue in Mexico. The police is actively looking for tourists overstaying their welcome and even put them in jail for a few days. There are reports about this online like this video.
It is very important to check how many days your visa allows you to stay in the country. In the same vein is very important to know how the days are counted.
For example: a US American can stay in Indonesia with free visa 30 days. The day of arrival and the day of departure count on this 30 days.
The common mistake is to think that if you arrive the 15th of January you'll have to leave the 14th of February, right? Well, surprise!
First of all, January has 31 days, not 30. Secondly the day of arrival and day of departure count.
Subsequently, you will be able to stay from 15th of January to 13th of February-  30 exact days.
Remember: the day of entry and departure counts.
11. What happens if I don't have a visa?
Being caught without a valid visa may result in arrest and deportation from the country. You can even be banned to entry the country ever again.
Therefore, make sure you get the information about visa requirements for any country you plant to visit.
Being caught doing things that are not covered by a visa, e.g., working while having a non-worker tourist status, can result in being "out of status" with the same punishments listed above.
Bear also in mind that many airlines will ask for your visa before even boarding the plane. If you don't have it, you won't be able to get on the plane.
Here is when the Express visa + arriving at the airport in advance can save your butt.
Imagine the following situation:
You arrive at the airport to take your flight 3 hours in advance. When you want to do the suitcase drop-off the employee ask you for the visa. You freak out, as you did not know you need a visa for [ insert country here ]…
There might be still an option! Go to www.ivisa.com and check that you can request the express visa. I know a couple of friends that got it in 30 minutes and were able to catch the flight.
12. Can I still be denied entry to a country even if I have a visa?
Yes, having a visa does not guarantee entry 100%.
It is up to the border crossing authorities or Immigration Officer to make the final decision at the entry point. Authorities can cancel a visa at the border if they don't think the alien will abide by the status of their visa.
Therefore, have always with you your accommodation confirmation details, the outbound flight information,… and pay attention to requirements that might apply to enter that country (ex. mandatory vaccinations).
13. What countries require a visa?
The most popular countries requiring a visa right now are Australia, India, Mexico, Singapore, Sri Lanka, Vietnam and Turkey.
That being said, if you need a visa, this depends on your own nationality and the agreement your country has with the country to visit.
So, let's say you are an US American and you want to visit Spain. Spain is part of the so-called Schengen Area.
As you can see you don't need any visa to enter the country.
Now let's say you are American traveling around Europe and want to stay more than 90 days in Europe. As American, you can stay in the Schengen area a maximum of  90 days  within a 180 day period.
If you want to stay longer in the continent, you will have to play with countries in the Schengen area and not Schengen, making sure you cross borders where registrations are done.
As you can see iVisa gives you the basic information for a holiday visit, but if you plan long stays make sure you contact your embassy.
As you can see, each country visited and nationality have different requirements. An Indian visa to Dubai is different than Russian application visa for Australia as well as an American has different visa requirements than a German to Vietnam.
14. If a visa is not required, what travel documents must I have?
Even though a travel visa isn't required, there might be other travel docs that are a mandatory to entry in a country.
Normally, these requirements are basics to enter any country:
A passport that contains one blank visa page
Passport that is valid for 6 months past the date that you will enter the country
Proof of onward or return flights (outbound flight)
All documents for your next destination (reservations)
Important: Be sure to check the embassy or consulate website for details.
14.1 Passenger Locator Form (Usually: they are FREE!)
Since Covid hit the world, parts of the world opens and closes again. For the ones open, often you need a so-called Passenger Locator Form. For instance, you need Passenger Locator Forms for:
Sri Lanka
Spain
Czech Republic
Germany
France
Italy
…
These Passenger Locator Forms are government papers and usually free. At least we have not seen any case where an official Passenger Locator Form was paid.
iVisa.com offers you the service to do this paper work for you. However, it takes you the same time to fill out your data on iVisa and on the official government site. We came across this issue by The Honest Guide (Epic Youtubers from Prague, exploiting scams mainly in Prague, but also Europe).
Always try to find the official website. Although, to be fair and clear, this can be tricky. The one for Czech Republic is called https://plf.uzis.cz/…Personally, I think this looks even more scammy, but ok.
Just keep in mind, a Passenger Locator Form should always be free, never add your credit card details!
That being said, you could hire iVisa service for this. In their website they state "Government Fee" and "Standard Processing".
When "Government Fee" states 0€, USD0.00 or FREE, you know you could get this for free with an official site.
Important: iVisa is not a scam, BUT there is many scam websites that cost 75€ and more and tell you they fill out this form for you. Do not fall for this.
15. What are the requirements to apply for a Visa?
Every country has its own application with visa requirements.
The Foreign Ministry or State Department of your destination country may request proof from the applicant of the following:
they can support themselves in the host country (food and lodging)
health status, especially for long-term visas. (Some countries deny visas to persons with certain illnesses)
vaccinations (for visiting some countries you must proof you got vaccinations)
the person hosting the applicant in their home really exists and has sufficient room for hosting the applicant
health and evacuation insurance
strong evidence of intent to return to their home country
no criminal convictions nor participate in activities like prostitution or drug trafficking
16. How do I apply for a visa?
The process with iVisa couldn't be easier. Once you checked you need a visa, follow these steps:
Select the country you are requesting the visa for.
Choose the type of visa you need and read the instructions VERY carefully.
Select Apply Now.
Fill in the application form – make sure your data is well written.
Pay using your Visa, Mastercard or Debit card.
Await approval via email.
Download and print the e-Visa from your account.
Present your printed e-Visa to the immigration officer at the port of entry.
You may be required to present your passport for stamping, a photograph, flight itinerary, hotel booking, or letter of invitation.
Read all the instructions you will receive on your inbox and make sure you have all the documents with you. If you have all your documents on your cell phone, make sure you can show them even with no internet connection (make a screenshot of the documents).
The processing time and fee will always depend on the selected service. Ivisa services are:
standard service ( est. delivery 3 business days)
rush processing (delivery estimated in 1 business day)
super rush processing (est. delivery 8 hours – weekday only)
17. What is an e-visa?
An e-visa is an electronic visa that is linked to a traveler's passport. It is an alternative to the traditional paper visa obtained from an embassy or consulate or one issued at a port of entry.
To enter the country you can have e-visa or traditional visa. With an e-visa you will just have to show your passport to the authorities. The system will already have on their records that you have a permit to enter.
Not all countries have e-visa systems in place. Some countries still have the traditional visa. iVisa offers both of them: e-visa and regular visa.
18. How do I print an e-visa?
In case a e-visa must be printed, make sure you print it on:
"A sheet of blank A4 white paper, full size, and single-sided".
Some countries will not accept recycled paper, or smaller sizes.
19. Is iVisa safe?
Yes, iVisa is safe.
We had no issues with iVisa. They use secure payment, making sure that your card data or paypal are protected.
Also, we had always our visa issued quick fast. Our visa to Vietnam was processed in 1 business days – they say it takes 3 business days (for the standard processing) and other companies we used in the past sent it to us in 3-5 days.
To sum up iVisa review
Apply for your visa as far in advance before travel as possible. It will avoid headaches and you'll save money.
Take the time to thoroughly research the visa application process (both on the government websites and online travel services) and read the small print.
When making your airline reservations, be sure to ask if they allow boarding without a visa. Normally, companies will ask you for the visa before boarding the plane.
While you may be able to obtain a visa upon arrival at your destination, significant restrictions often apply, requirements vary, and can be costly. Be sure to check with the local consulate in case of doubt.
As a general recommendation, there may be long lines and waiting times upon arrival. So do yourself a favor and get your visa before you leave on your trip.
Keep copies of all your documents and forms (a copy at home where someone can access them, if necessary), keep copies hidden in your suitcase, copies in the cloud, and copies in hand upon arrival at your destination point of entry.
Make sure you don't stay longer than your visa allows.
Apply for an extension well in advance of the visa expiration.
Visa and immigration laws may be different among all the countries you might travel to. Consider checking with an immigration lawyer for visa and the immigration laws governing the countries you intend to enter and your eligibility to be granted a visa.
iVisa.com processes thousands of visa applications each month. They do offer a website that is easy and simple to use, especially for large groups and mobile users.
Additional services include 24-hour customer service, English-speaking professionals, translation capability into 20 languages, and they accept multiple currencies.
It is a good and easy way to get your visas fast and simply.