ByFood
Today we will be making a recommendation about ByFood, a one-stop solution for all things food-related in Japan. It is designed to guide users to discover and enjoy Japan's diverse culinary offerings in the most authentic and enjoyable ways possible. This digital platform simplifies the booking process for food experiences and tours, cooking classes, sake and tea ceremonies, and even for dining at restaurants that would typically require Japanese language proficiency to book.
For those wanting a more hands-on experience, ByFood.com provides access to various cooking classes across Japan. These classes offer participants the chance to learn how to prepare traditional Japanese dishes like sushi, ramen, bento boxes, and more. Some classes even take you to local markets to buy fresh ingredients, offering an immersive experience.
See Below what you will find at ByFood.
ByFood Experiences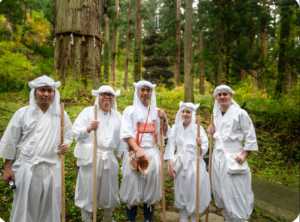 One of ByFood most popular services is its wide array of food experiences and tours. These are carefully curated and can range from a guided street food tour in Osaka's Dotonbori district to a full-day gastronomic exploration in Tokyo, covering everything from sushi to ramen, tempura, and more.
ByFood Restaurant Reservations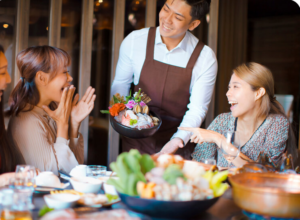 ByFood removes language barriers, making it possible for foreigners to reserve tables at local restaurants. This includes high-end sushi restaurants that require advanced booking and language proficiency. The platform has an English-friendly interface, making it easy for international users to navigate.
ByFood Vip Gourmet Congierge
One of ByFood exceptional services that cater to the discerning tastes of food enthusiasts is the VIP Gourmet Concierge Service. This service epitomizes ByFood.com's mission to create perfect, tailor-made food experiences for each user. The platform understands that every visitor has a unique palate and distinct preferences, and they celebrate this individuality through the personalization offered by their VIP Gourmet Concierge Service.
ByFood Online Experiences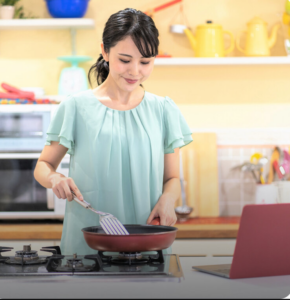 Guided by expert hosts, participants can virtually walk through bustling markets, learn about local produce, and discover culinary secrets that are hidden in plain sight. The interactive nature of these tours allows users to ask questions and engage in lively discussions, ensuring an immersive and enriching experience.
Shop Gourmet Products

Eating Japanese cuisine the traditional way calls for the right utensils. ByFood offers an array of chopsticks, ranging from everyday styles to exquisite handmade versions. These not only enhance the dining experience but also serve as a connection to Japanese dining customs.
ByFood Immersive Online Trips

Immersive Online Trips are virtual tours designed to transport participants straight to the source of gourmet products. These trips are led by producers themselves or knowledgeable guides, taking participants on a journey that covers the entire production process, from sourcing raw materials to the crafting of the final product.
To start using ByFood just click the link below.