StatusCake Review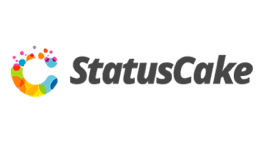 Building an awesome site is only part of being a website owner. Once it is up, you have to maintain it and make sure it stays online.
This is where the trouble begins. Things inevitably go wrong with a website. The question is – how to find the issues as soon as they occur and avoid lasting damage?
While humans can't be expected to keep an eye on a website 24/7, a monitoring tool is more than ready for the job. With the right software, you can track various facets of your website. Enter my StatusCake review.
The tool takes over all the tedious work and alerts you when you need to jump in.
Without further a
do, let's jump right into this 2022 review of StatusCake, updated with all the new information.
What Is StatusCake Good for?
StatusCake is one of the most popular uptime monitoring tools on the Web, though it can do so much more than just measure availability. It is used by tech giants like Microsoft, Netflix, and GoDaddy.
The solution's main selling points cover many different types of monitoring. It is also beginner-friendly, and straight-up charging less than the competition. Sounds exciting already!
If you're interested, you're in luck. I tested out the platform and found out just how well it all works. Read more in the comprehensive Web Tribunal StatusCake review below:
Monitoring Tools
Many website monitoring solutions focus on one or two metrics they track—usually website availability and speed. StatusCake is more like a suite of tools you can use to track various aspects of a website and the underlying infrastructure. Here's what the system can measure:
Uptime Monitoring
Uptime monitoring, also known as availability monitoring, is one of the most typical services in this niche. Simply put, the software frequently pings the website to see if it is available. If not, StatusCake will measure the duration of the downtime. Of course, you will be notified according to your specifications, so you can fix the issue yourself or contact the provider.
When putting together this 2022 StatusCake review, I was pleasantly surprised by all the uptime tracking options. For starters, you can do several different types of checks in this category:
HTTP GET and HEAD-type checks are used to track the overall availability of a server.
TCP tests can handle individual server port monitoring.
DNS-type tests see if the connection from the domain name system to the server is working correctly.
SMTP checks test the availability of mail servers.
SSH tests monitor page uptime via secure protocols (with your authentication).
PING tests can check routers and basic server responsiveness.
PUSH-type tests have the server ping StatusCake to check uptime (the reverse of a standard uptime check).
You get plenty of options. Most sites will do with regular HTTP checks, but it can be helpful to have all the advanced options.
One handy feature of StatusCake is setting up a maintenance window when the software won't track uptime. This prevents StatusCake from alerting you unnecessarily during scheduled site maintenance, be it from the provider or when updating the site.
Finally, StatusCake can send downtime alerts on any of the 32 standard HTTP status codes. For instance, if your page displays an error 404, the monitoring software will notify you of that exact status.
You can run these checks at intervals of 30 seconds, 1, 5, or 15 minutes, and 1 or 24 hours. The options you have depend on your plan, with continuous monitoring being available for Enterprise-grade users.
StatusCake adds a bunch of other options to configure website availability monitoring. All of it is extremely useful in making sure your server and site are working at all times. Of course, you can just run standard availability checks if you want to keep it simple.
Speed Monitoring
Speed monitoring is just what it sounds like. The service does website performance monitoring and tracks server response times and page load speed.
You get lots of metrics out of this, including precise load times calculated in milliseconds, page size, number of requests it takes to load a page, etc.
You can do StatusCake speed tests in intervals of 1, 5, 10, 15, and 30 minutes, or once per day. More advanced options cover setting a window size, simulating loading from mobile devices, and more.
StatusCake will alert you if a page takes longer to load than what you specify.
The benefit is simple. You can locate pages that are performing poorly and optimize them.
You can set alerts if page size exceeds or is under a certain threshold. It might not, at first, be obvious why you would set minimum page size. The thing is that a sudden drop in page size can mean that a script or another element failed to load (or that there's something else wrong with the website).
This feature showcases incredible attention to detail put into designing StatusCake speed monitoring.
SSL Monitoring
SSL monitoring is a simple yet effective service. It tracks if your website is encrypted via an SSL certificate and if the protection is valid. This is a big deal, as having a valid SSL is essential nowadays, especially for businesses.
Like with the previous tools, you can set up checks at various intervals. The ping service will track if your SSL certificates are valid if they are working correctly, and when each is due to expire.
You can get StatusCake notifications to remind you to renew the SSL. Of course, if the certificate suddenly loses validity, you'll receive an instant alert.
Mixed content warnings are another useful option. The system will let you know if some resources are being loaded over an unsecured connection, even though the core web page is secure.
Domain Monitoring
This one's pretty simple. You can enter your domain name, and StatusCake will alert you about upcoming renewals—straightforward but helpful.
One handy feature is blacklist monitoring. This can let you know if your IP addresses get flagged for spam—essential for businesses running email marketing campaigns.
Keep in mind StatusCake supports only about 100 TLDs, whereas modern-day registrars offer in the thousands. Whether the service works depends on your domain extension.
Server Monitoring
This one is, in fact, resource monitoring.
You can put a certain threshold on server resources (CPU, RAM, or storage). You'll receive StatusCake alerts if your web app spends more resources than specified.
This can let you know that your website needs a bit of optimization to reduce expenditure. Or, perhaps, it can just help you prepare to upgrade your hosting plan.
One helpful feature is setting an alert delay. This means StatusCake should return multiple positive results before notifying you.
This is handy since resource expenditure can jump up because of a one-off traffic spike. It just ensures you won't get a slew of StatusCake notifications every time you hit a traffic spike.
Virus Scanning
Lastly, StatusCake throws in a virus scanning solution. It works on a similar principle to the earlier tools. You should select your preferred test interval, and the system will regularly scour your website for malware and other threats.
You have a few options here, most of them determining how detailed the virus scanning should be. The more thorough the scans, the longer they will take, and the bigger the StatusCake server load. If you do a test every 15 minutes, you might want to refrain from going all out.
It's a handy tool, all in all. Many hosting providers try to charge extra for a scanning solution, so it's nice StatusCake adds one at no extra charge.
Bottom Line
StatusCake has a massive list of monitoring features. They are all reasonably useful in ensuring the integrity of your site. Now, let's jump into other features of StatusCake and see how the platform puts it all together.
Verdict: Best monitoring tools in the game.
Features
Aside from a bunch of testing metrics, StatusCake offers many features to help you get the most out of the testing tools.
For one, you can test from various test locations. StatusCake has dozens of points of presence spread across 29 countries and 6 continents.
The bulk of StatusCake servers are in Europe and the US. StatusCake has a decent presence in Asia as well. You can check out the full overview of the global network on the company's website.
One advantage is that you can conduct testing much faster from a closer testing location. Also, having multi-location checks is instrumental in getting accurate page speed test results.
StatusCake displays a bunch of statistics on the dashboard, so it's easy to get an overview of all your tests. There are many tools that can come in handy.
A particularly useful one is the bulk update. It has many filtering options to help you quickly apply changes to many tests. This can make it so much easier to do blanket updates of some simple settings.
The base app can send you alerts via email, SMS, and phone call. You do get monthly SMS credits on the paid plans, but you would have to pay extra if you go over them. The integrations add a bunch of other services, though, which I'll cover in a second.
Robust reporting is an instrumental part of the software. After all, you don't want to open the application whenever you want to review StatusCake test results.
There are two types of reports:
The first is public reports. These are fantastic if you want to have an easy overview of long-term data accessible through the browser. It's also an excellent information tool that lets your employees or customers access public records. For instance, many hosting providers let clients view public uptime logs.
Alternatively, you can just send a report via email, which is handy. You can even make this a weekly report and use it like a regular update on your servers' status.
All in all, you get plenty of advanced tools with StatusCake.
Ease of Use
StatusCake has a lot of options, and I mean a lot! Your best bet is to take an hour or so to review StatusCake features yourself. You might even find something you didn't know was there.
The dashboard feels fairly good, though it's not the sleekest out there. All the key options can be reached from the tabs and menus on the left-hand side. It's relatively easy to configure everything, even if you're a first-time user. All the filtering options make it easier to navigate your tests.
One kind of annoying aspect is that the dashboard can be slow to load, especially once you have a few dozen tests created. It's not a deal-breaker, but the StatusCake speed could be a bit better.
Getting started is a no-brainer.
All you need to do is set up your desired tests, which is as easy as following instructions and filling out a few textboxes. Once that's done, you should specify how StatusCake should notify you by creating a contact group. You essentially only need to enter your contact info and see if the StatusCake monitoring systems are alerting you correctly.
Some of the more advanced options might be unfamiliar to non-technical users. The dashboard doesn't really do a great job of explaining all of these. If you don't fully understand a feature, it's usually your best bet to search for it in the knowledge base, because the guides there are rather useful.
The reports are fairly easy to read. They include all the info you need and outline it clearly. Email reports could look a bit better, but the public report feature makes it easy to look over all the data.
A beginner-friendly tooltip here and there might improve StatusCake, but the tool is reasonably easy to use nevertheless.
Integrations
You can integrate various other services to deliver StatusCake alerts more effectively.
Businesses can receive notifications through Slack and Microsoft Teams. These are some of the most popular collaboration services, making them a fantastic addition.
If your team already uses OpsGenie, PagerDuty, or VictorOps, you can easily connect StatusCake to them.
If you prefer, StatusCake monitoring system can reach you via messaging services like Discord, Pushbullet, and Telegram. Pretty handy if you want alerts delivered directly to your phone.
Speaking of phone alerts, you can make sure you get a push notification when something happens. Just connect StatusCake to PushOver, and you're good to go.
Lastly, you can have incident reports sent out as public tweets. This is useful if you work with customers and want a way to let them know about potential downtime. It's best used in conjunction with one of the methods that will alert you personally.
StatusCake API is open. You can have custom integrations designed for your favorite systems or apps.
You get plenty of useful ways to receive instant alerts, so all you have to do is pick your favorite.
Plans
StatusCake plans cover several tiers you can go for.
The free trial lets you do basic uptime and speed tests. You can set up page uptime tracking for up to 10 sites at a minimum test interval of 5 minutes. Speed tests are limited to one done every 24h.
The plan strips away many of the more advanced features like SSL and domain monitoring, reporting tools, etc. The trial only lasts for a week, so it's best to use it to see if the platform feels good and works for you. StatusCake free trial doesn't require a credit card to get started, which is excellent.
A free trial to test out the basics of speed and uptime testing.
The Business plan costs $24.49/month if you pay on a monthly basis or $20.41/mo with an annual payment of $244.92. It allows all types of testing, with up to 100 uptime, 15 page speed, 5 server, and 50 SSL and domain monitoring tests. The test frequency depends on the type. You get all the standard features, like reporting. The plan gets you 75 StatusCake SMS credits, as well, which adds a bit of value.
The Superior plan lets you monitor more websites and increases the possible check frequency. Plus, it adds tools useful for business, like multi-user access. It's more suitable for larger-scale projects and businesses like web dev agencies or hosting resellers.
If your business's needs exceed even this, StatusCake can design a custom enterprise-grade plan. This can include robust features like non-stop monitoring for as many sites as you need. It's great for massive businesses like full-on hosting providers.
All things considered, it's nice that you can try uptime monitoring for free. StatusCake is otherwise affordable, as far as monitoring solutions go. If you prepay for a year, you get two months for free. This makes for even better value!
Support
You can contact StatusCake's support 24/7 via email and live chat. You can always find the live chat in the bottom right corner of the dashboard, making it easy to get quick info without stopping work.
I tried the live chat several times for this StatusCake review. The wait times for a reply ended up being around 5-10 minutes, which is decent for this type of SaaS solution.
Every agent I talked to was courteous and had a decent grasp of the software. They had no issues answering technical questions and were patient in helping users learn how to use the platform.
The help center is one of the best out there. The articles do a fantastic job of explaining StatusCake features as well as providing practical advice. It's great if you need DIY tutorials.
StatusCake's support doesn't disappoint.
StatusCake User Reviews
StatusCake mainly attracts positive attention from its clients, especially among agencies and developers. The solution is very comprehensive, so it has something for most users and businesses. Plus, many users have enjoyed years of reliable service, with no false positives insight.
Negative StatusCake user reviews are few and far between. One thing users would like to see is more test locations in Asia. To be fair, StatusCake does cover five Asian countries, but this is a bit limited compared to its dozens of points of presence in Europe and North America.
Is StatusCake Worth It?
I can heartily recommend StatusCake.
It monitors a range of metrics, has plenty of ways to alert you and provide reports, and the support does a decent job. Plus, the platform is reasonably easy to use, though the interface is a bit rough around the edges.
To top it off, StatusCake's pricing makes it one of the best-value monitoring solutions on the Web.
StatusCake Alternatives
There are plenty of monitoring services in the market. Here are the top StatusCake alternatives:
StatusCake vs. Pingdom
With over a million clients, Pingdom is one of the most popular monitoring tools. That said, StatusCake is quickly becoming the preferred Pingdom alternative for many users.
The ping service is pretty similar to StatusCake, though it's not as advanced. The main focus of it is uptime and speed monitoring. It does have some tools to help you with analytics and tracking elements like sign-up forms, but that's about it.
If you're interested in learning more about the unique tools StatusCake offers, you can read more about them in the StatusCake review of 2022 above.
Where StatusCake really has the upper hand on Pingdom, though, is the price. StatusCake is four to five times more affordable for the same number of checks, so you get more bang for your buck.
StatusCake vs. UptimeRobot
UptimeRobot has very similar features to StatusCake. It supports many of the same types of checks, integrations, and reports. Though it lacks some tools, like domain monitoring, it compensates with unique ones, like keyword checks.
The price is roughly in line with StatusCake's, making it a budget-friendly solution. One upside is that UptimeRobot has a plan that's free forever and lets you do 50 simultaneous uptime, speed, or port monitoring. It's excellent for low-demand customers that have one or a couple of websites to track.
In a battle of StatusCake vs. UptimeRobot, the monitoring solutions perform neck and neck.
Final Verdict
That concludes the StatusCake review. You now know what the solution can do and how it performs compared to a few similar platforms.
All in all, it's one of the most advanced monitoring software available. Plus, it has excellent support and very reasonable pricing.
It's excellent for both modest and large-scale projects, so feel free to jump on the free trial and give it a spin.