Sophos Review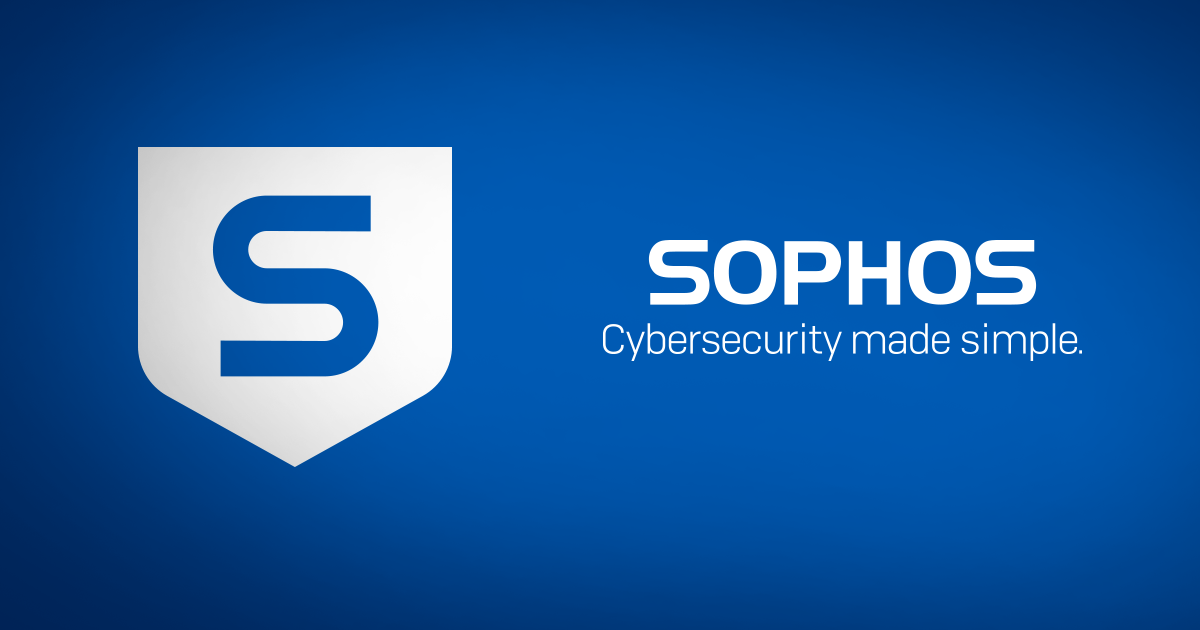 Sophos is a well-known cybersecurity company that provides security software for businesses. However, it also provides antivirus software for general consumers, promising "business-grade cybersecurity" for home use.
I wanted to find out whether Sophos Home Premium really is as good as advertised and whether its advanced malware scanner could actually stop all of the latest and most sophisticated malware.
During my tests, I was extremely impressed with Sophos's scanning capabilities — the antivirus blocked and removed almost all of my downloaded malware samples, including spyware, ransomware, trojans, rootkits, and viruses.
I also tested all of Sophos's additional features, including:
Web protection.
Parental controls.
Remote device management.
One of my favorite things about Sophos is that you can remotely manage its features on up to 10 devices. This is ideal if you need an easy way to change security settings, run malware scans, and manage parental control settings on multiple devices at once.
However, I don't like that users need to open Sophos's online dashboard to access all of the features and configure the antivirus's settings — Sophos does have a minimalistic desktop app, but you can only use it for a couple of basic actions, like scanning your system and accessing the online dashboard. Norton's desktop app is way more feature-rich and useful.
I'd also like Sophos to include some additional features that almost all of 2022's best antiviruses have, such as device optimization and a VPN.
That said, Sophos is a pretty good choice for users looking for a simple antivirus that offers reliable protection against known and emerging malware and internet security threats. Plus, Sophos is one of the cheapest antiviruses around, it offers a free trial (no credit card required), and it has a risk-free 30-day money-back guarantee.
| | |
| --- | --- |
| Overall Rank | #15 out of 67 antiviruses |
| Firewall | Yes |
| VPN | No |
| Free Plan | No |
| Starting Price | R$134.99 / year |
| Money-Back Guarantee | 30 Days |
| Operating System | Windows, Mac, Android, iOS |
RISK-FREE FOR 30 DAYS – GET SOPHOS (25% OFF)
Sophos Full Review
Sophos Home Premium is an effective and easy-to-use antivirus that can protect up to 10 devices. It's relatively minimalistic in terms of both design and features, and this makes it a good choice for non-technical users. But Sophos is also a decent option for tech-savvy users because of its advanced settings and remote management feature.
While Sophos does have a desktop app, most of its features and settings are managed on an online dashboard that you access via a web browser. Essentially, the desktop app acts as a shortcut panel that redirects you to specific features in Sophos's online dashboard. Both the desktop app and online dashboard are very easy to navigate — even for beginners.
Sophos Security Features
Sophos Home Premium comes with all of the essential antivirus security features, including:
Malware and ransomware protection.
Artificial intelligence-based real-time protection.
Webcam protection.
Web protection.
Parental web filtering.
All these features are very intuitive, and they all have simple on/off buttons. Sophos also offers remote management, which is great if you need to control the settings, scans, or parental controls on multiple devices at once.
I was disappointed to learn that the Mac version of Sophos Home Premium doesn't include some of the features that the PC version offers, including advanced web protection. If you use a Mac, you'd be better off with one of our top antiviruses for Mac users. That said, Sophos's Mac version does still provide real-time antivirus protection, basic web protection, parental web filtering, and remote device management.
The Home Premium package doesn't come with extra features like a VPN, secure cloud storage, a password manager, or device optimization tools. Top competitors like Norton 360 offer all these features and more.
That said, Sophos is a good, low-cost antivirus. It's got near-perfect malware detection rates, all the basic features most users need to keep their devices secure, and a couple of really cool extras. Plus, it includes coverage for up to 10 devices.
Malware Scanner
Sophos's malware scanner is very easy to use. You can access it from the desktop app or the online dashboard. You can also set up a scheduled scan at a day and time that works best for you.
Sophos claims that its malware scanner can detect a wide range of malware and cyber threats, so I spent a lot of time testing it to see if this was true.
Before testing, I uploaded hundreds of malware samples onto my PC, including spyware, ransomware, viruses, trojans, and rootkit samples. Some of these were older, well-known viruses, and some were brand new malware samples.
When I ran Sophos's full system scan, I was genuinely impressed. Sophos immediately detected 97% of the downloaded malware samples — including some of the latest "zero-day" threats.
Sophos's initial malware scan detection rate is not on par with top brands like Bitdefender and Norton, both of which scored a 100% detection rate during testing. However, Sophos has proven to have very effective malware detection capabilities.
After Sophos completed its initial scan, I reloaded the malware samples on my computer and launched them all one by one. This was to test the program's real-time anti-malware engine, which uses artificial intelligence (AI).
When I launched each malware program, Sophos's real-time anti-malware engine immediately detected and blocked all of them from running on my system. It even stopped a few advanced ransomware programs that are generally really hard to block.
I was very impressed by Sophos's malware scanning and detection capabilities. However, the malware scanner lacks some functionality that other antiviruses include. For example, Sophos does not offer a quick or custom scan like McAfee or Avira. That said, Sophos does offer protection against malicious USB devices as well as the option to scan or skip selected folders, files, and drives.
Overall, Sophos Home Premium has an excellent malware scanner that detected almost all of the malware samples I uploaded — including advanced ransomware, spyware, trojans, viruses, and rootkits. And Sophos's real-time protection identified 100% of the test malware, blocking even the latest threats that many competitors had trouble detecting.
Remote Management
Sophos's remote management feature lets you manage the program's security features on 1 or more devices from your PC or Mac via the Sophos online dashboard.
The remote management feature is remarkably easy to use. To test it, I clicked on the Dashboard tab on the left-hand side of the desktop app and it took me to the Sophos online dashboard. On the dashboard, I was able to click the Add new device button to add up to 10 different PCs or Macs for remote management.
To add a new device for remote management, I had to copy an installation URL generated by Sophos and email it to whomever wanted me to manage their device. First I emailed the URL to my co-workers, so they could install it on their PCs.
Once they installed Sophos and logged into my account, I could see their devices on the Sophos online dashboard, which enabled me to control different functions and change settings. For example, I was able to run full system malware scans on my co-workers' PCs.
Overall, I really like the Sophos Home Premium remote management feature — it's a great tool both for beginners and advanced users, it's easy to use, and it's not something that most antiviruses have. Even top competitors like Avira don't offer this feature.
Web Protection
Sophos's web protection claims to keep your computer safe from malicious websites. These include malware sites and fake phishing pages disguised as legit websites to steal your personal information, like social media logins and bank account details.
I put Sophos's web protection to the test and tried to visit several dangerous URLs listed on the malicious URL database website, PhishTank. I was very pleased to find that Sophos blocked 100% of these dangerous URLs — both malware sites and phishing sites.
To whitelist a blocked site, I clicked on the Protection tab in the online dashboard and entered the domain name of the site in the Website Exceptions tab. This is easy to do, but it can become tedious if there are a number of sites you wish to whitelist.
That said, I didn't experience any false positives during my tests, so I can't imagine most people would need to whitelist many popular sites.
I also think it's great that Sophos has a setting to ensure safe online banking. Essentially, this feature stops hackers from spying on or stealing your online bank details. I also think the Download Reputation setting is pretty neat — it provides a reputation score for all of your downloads based on other users' feedback.
One thing that I really like about Sophos's web protection is that you don't have to install a separate browser extension for web protection. Most antiviruses, like Norton, require you to install a browser security extension to protect yourself online. This isn't a big deal, but I prefer having easy access to all antivirus features from one dashboard. I think it's great that users can install and set up Sophos Home Premium once and not have to worry about setting up extra security features.
Parental Controls/Content Filtering
Sophos Home Premium comes with a basic parental content filtering system. Using this feature, you can block sites within the General Interest, Social Networking & Computing, and Adult & Inappropriate categories. These categories can also be unblocked with one click of the mouse.
Once I set up the parental controls on my computer, I attempted to visit several sites within the blocked category areas on my Google Chrome browser. Each time I received a desktop notice and a web browser notification stating that the website was blocked by Sophos Home Premium.
I was disappointed that I couldn't find a way to blacklist specific sites or block particular social networking sites. However, there is a Website Exceptions field where users can whitelist specific sites from the blocked categories.
Sophos's content filter only works with the most popular web browsers, including Chrome, Firefox, Edge, Internet Explorer, Safari, and Opera. When I tested the parental controls on the lesser-known browser Vivaldi, I was able to access all of the blocked sites.
Overall, Sophos's parental controls are very limited in terms of functionality — you can only block categories of sites and whitelist specific sites from the blocked categories. There are no usage limitations or location tracking, which are included in top antivirus brands with parental controls like Norton and McAfee.
That said, if you only need the basics, Sophos's parental controls are decent, especially for younger children who only need a little online supervision.
Additional Features
Sophos Home Premium offers a very small list of security features when compared to complete antivirus suites like Norton 360 or Bitdefender. But it does have a couple of really useful extras, including:
Privacy protection. Provides a notification when an app tries to access a user's webcam or microphone (microphone protection is only available on Macs).
Protection against keyloggers. Encrypts keystrokes so keylogging malware and hackers can't track keystrokes and steal important information (this feature is located under Safe Online Banking).
The keystroke encryption feature worked really well. I downloaded a keylogging malware sample onto my PC and visited various websites where I input my login details. I was pleased to see that the keylogging malware only recorded "gibberish" and not my actual keystrokes.
However, I think the webcam feature could use some improvement — it only provides a passing alert on the screen that an application is accessing your webcam. Kaspersky and Bitdefender offer better privacy protection software as both programs send notifications and stop unknown spy programs from accessing your webcam.
Sophos Home Premium doesn't include the huge range of additional features that our top antiviruses offer, such as a VPN, PC optimization tools, or dark web monitoring. However, if you're looking for a basic antivirus with a couple of extras for securing your webcam, microphone, and keystrokes, Sophos is a decent choice.
Sophos Plans and Pricing
Priced at R$134.99 / year, Sophos Home Premium is a no-frills antivirus with a couple of additional features. Honestly, I think Sophos offers a good value as it provides great antivirus protection for up to 10 devices — regardless of whether the PC or Mac is in your home, office, or even in another country!
That said, if you're looking for a more all-inclusive product with device cleanup tools, a password manager, a VPN, and secure cloud storage, Norton 360 is a better choice.
While Sophos no longer has a free plan, it offers a 30-day free trial of its Home Premium package (that doesn't require a credit card), and there is also a 30-day money-back guarantee. So, you can try Sophos Home Premium free for 60 days before paying anything!
Overall, Sophos Home Premium is an excellent choice if you want affordable yet effective antivirus software that protects against a wide range of malware and security threats. It's also a great option if you want to remotely manage devices in other households — a feature that is not included with many top antivirus suites.
Sophos Ease of Use and Setup
Sophos is one of the easiest antiviruses to download and use out of all the anti-malware programs I've ever tested. The software installation took around 10 minutes to fully set up. After installing, Sophos automatically ran a full scan.
I always recommend that users run a scan after an antivirus installation, so I really like that Sophos automatically ran the full system scan. The purpose of this initial scan is to find any hidden malware that might try to block the antivirus engine from performing properly.
Sophos's full scan had a minimal effect on my computer's CPU power — it used up around 15-20% of it. This is not so bad when compared to McAfee, which used up more than 50% of my CPU.
One thing that did frustrate me during Sophos's full scan was that I couldn't go to any other part of the desktop application until the scan was either finished or canceled. When I run full scans using other antiviruses, like Norton, I'm still able to access other features.
Sophos's desktop app and online dashboard are both streamlined and simple to use. While you can run malware scans via the desktop app, all of the other buttons on the app will open your web browser to show the online dashboard.
The online dashboard is subdivided into areas for Antivirus Protection, Web Protection, Ransomware Protection, Privacy Protection, and Malicious Traffic Detection. This simple labeling system means it's always easy to find and configure any necessary settings.
Overall, Sophos's simple design makes it extremely easy to use, and I had no trouble operating any of the features. All of the features come with a simple on/off toggle button, so you can easily ensure that all necessary protections are turned on. I recommend Sophos for both advanced and non-technical users who are looking for a straightforward and intuitive antivirus that's very simple to use
Sophos Antivirus Mobile App
Sophos has two mobile apps for Android and iOS:
Sophos Home — remote management for devices protected with Sophos Home Premium.
Intercept X — a full-featured security app with a ton of features.
Sophos Home for both Android and iOS has the same features:
Remotely scan all protected PCs and Macs.
Get alerts if threats are detected.
Manage antivirus settings.
Add new devices.
While this app is useful if you're managing several devices, it does nothing to actually protect your mobile phone. That said, Sophos's other app, Intercept X, is pretty good — it has excellent detection rates, comes with plenty of extra features, and doesn't drain your phone battery.
The Sophos Intercept X Android app features include:
Malware protection — Scans apps and media for malware.
App reputation scanning — Rates an app's security and privacy features.
Web filters — Blocks malicious or undesirable web pages.
Wi-Fi security scanner — Checks for man-in-the-middle attacks and other security risks associated with unsecured networks.
Link checker — Checks links in non-browser apps for malicious content.
App lock — Protects apps with a password.
QR code scanner — Runs security checks on QR codes before opening web pages linked to the QR codes.
Authenticator — Generates time-based one-time passwords for multi-factor authentication.
Password vault — Stores passwords and login details.
Security advisor — Improves internet security.
Privacy advisor — Displays apps that can access personal information.
The Android app's user interface is intuitive, but it's not as user-friendly as some other Android mobile antivirus apps, including Norton Mobile Security. While testing Sophos's Android app, it took me a couple of minutes to find all of the features and figure out what some of them are supposed to do. But once I got familiar with the tools, I found them pretty easy to use.
I really like that Sophos's mobile app has a lot of additional features — including an authenticator and password vault. But I do feel a little disappointed that Sophos doesn't include some of these extras in the desktop version as well.
The full malware scan on my Android phone was pretty quick, only about 8 minutes, and it didn't drain my cellphone's battery at all.
As iPhones don't require the same kind of protection as Android devices, the Sophos Intercept X iOS app doesn't include the same features as the Android version.
But the iOS app does still offer a decent range of internet security features, including:
Wi-Fi network scanner.
Password vault.
Authenticator.
Web filtering.
Secure QR code scanner.
Again, like the Android version, I really like the iOS app's simple and streamlined interface. I also like that the app didn't noticeably affect my iPhone's battery life, unlike some other iOS security apps that I've downloaded previously. That said, there are better antivirus apps for iOS users (my favorite is McAfee).
Overall, I think it's pretty cool that Sophos offers two separate apps for Android and iOS. The Sophos Home mobile app lets you manage all of your devices remotely, whereas Intercept X provides full malware protection, along with useful extras like a password vault.
Sophos's Intercept X mobile app isn't my favorite antivirus app — I think Norton's mobile offering is better, for example. However, Intercept X is a solid choice for users who want a good security app for their Android or iOS phone. And the best part is that it's completely free!
Sophos Customer Support
Sophos's customer support options include:
Email support.
Live chat support.
Knowledge base.
I used Sophos's knowledge base to learn more about its features and to get answers to a couple of questions I had about the setup process. I was pleasantly surprised with how detailed and informative the Sophos knowledge base is, especially the part about getting started with the program.
Sophos's live chat is available weekdays from 8am to 8pm Eastern Standard Time. I tested the live chat support, and I waited exactly two minutes to talk to a customer support team member. The person I chatted with was very friendly and offered knowledgeable — and very quick — responses to my questions.
Sophos's email support is also responsive. I emailed customer support with a question about scanning individual files. I received a reply on the same business day exactly 6 hours after I sent the question. The response I received was polite and informative — and offered detailed information about how to scan individual files.
Overall, Sophos's customer service department is very helpful. During my live chat session, I received prompt, friendly, and knowledgeable information from the customer service agent. When I sent an email inquiry, I also received an informative and friendly reply on the same business day. Moreover, the knowledge base offers informative resources and quick answers to general questions about the software.
That said, it would be even better if Sophos added a phone support option and if the live chat support was on offer 24/7. Top competitors like McAfee have more comprehensive support in place.
Is Sophos a Secure and Reliable Antivirus in 2022?
Sophos is a basic antivirus with high malware detection rates, an intuitive dashboard, and a couple of excellent features, including remote management.
Sophos is very easy to use, but I don't like that the only way to access and use its features is via the online dashboard. There is a desktop app, but it's pretty useless — you can only use it to start a scan and to open the online dashboard.
I was impressed with Sophos's malware scanner. It detected 97% of my test malware, didn't slow down my computer during full system scans, and took up less space in my CPU than most top competitors.
Sophos has all of the essential antivirus features — including ransomware protection and advanced web protection — and a few extras, such as remote management, webcam protection, and basic parental controls.
While I love the remote management feature, I don't think the other additional features are great. I'm also pretty disappointed that Sophos doesn't have any of the extras found in top competitors like Norton, McAfee, and Avira, like performance optimization, system cleanup tools, and a VPN.
That said, the Sophos Home Premium antivirus package is a simple antivirus that provides near-perfect malware detection rates. It's one of the most affordable options on the market at R$134.99 / year, it's really easy to use, and it includes a 30-day free trial and a 30-day money-back guarantee.