Shopify Review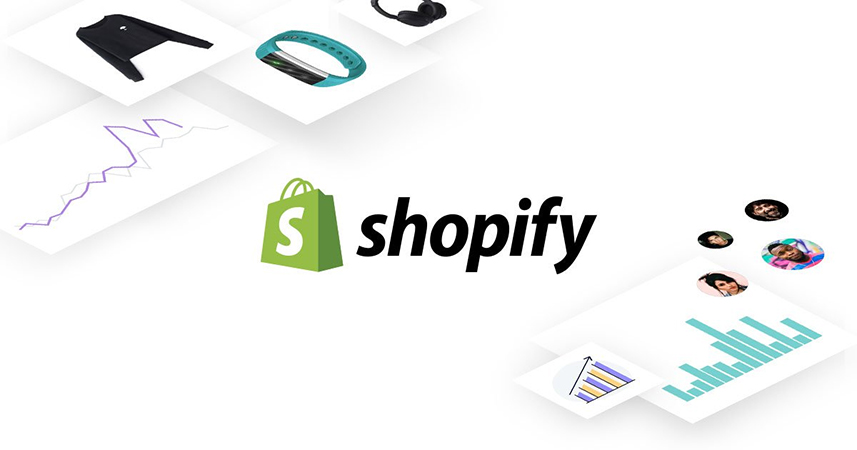 Let's face it, choosing the right ecommerce solution can be a pain – I've been there, comparing shipping options, payment processors, SEO performance, costs and much more.
For sure, Shopify excels in most areas. But if you're here, you're probably asking yourself one question:
Is Shopify really the right tool for you?
And our answer is: Maybe…
With this detailed Shopify review, we'll discover if it's actually a good fit for your project, or if you should look at alternatives like WooCommerce, BigCommerce or Wix.
If you can't be bothered to read this (long) Shopify review, below is a short video I've put together so you can get an idea of what to expect.
Shopify Review: What to expect?
Shopify allows beginners (and pros) to create online stores without coding. No software installations or hosting services are required. Shopify features plans ranging from $29 – $299/month and there are no additional transaction fees if you use Shopify Payments.
Background check – What is Shopify?
Back in 2006, a German youngster living in Canada decided to sell snowboards online. He created his own ecommerce solution and soon realized others could also use it.
Fast-forward several years and Shopify has become the #1 tool for many (and that youngster is now loaded). Shopify is the leading ecommerce solution with more than 800,000 online stores, offices around the globe, $63 billion worth of sales and over 3,000 employees.
How does Shopify work?
As I see it, Shopify is not only an easy way to launch and manage your online store. It's geared towards supporting store owners in crucial aspects like opening additional channels (e.g. Amazon, eBay or Facebook), offering customer support tools (e.g. live chat) and by taking care of the technical hassles.
The recent launch of Shopify Online Store 2.0 also makes it a lot easier for store owners to make changes to page designs, thanks to the simple-to-use editor. Template changes that used to require code edits can now be made with just a few quick clicks – e.g. when moving or hiding sections of a page. Additional apps and features can also be enabled in a much simpler manner, without the need for developers to intervene.
Shopify's Online Store can be tested for 14 days for free here.
Shopify Pricing
$26

Basic Shopify

Sell unlimited products, and get access to features such as abandoned cart recovery and gift cards. Shopify will charge a 2% transaction fee unless you use Shopify Payments.

$71

Shopify

With more ecommerce features like professional reports and international pricing. Transaction fees are 1% unless you use Shopify Payments.

$266

Advanced Shopify

Get advanced reports and automatically calculated shipping rates. Transaction fees are 0.5% unless you use Shopify Payments.
We are showing monthly costs for yearly subscriptions.
Additional plans: The Lite plan gives you access to an embeddable 'Buy Button' and also a POS app (for in-person selling). It can be purchased for about $9 a month. Shopify also offers an enterprise plan (Plus) for gigantic online stores – it's not cheap though, as it starts at $2,000 a month.
A domain name costs extra (starting at $14 per year for a .com), but can be added through Shopify or any external registrar. If you can, we'd recommend using Shopify's own payment gateway as this will save you additional charges. However, it's currently only available in several countries including the USA, Puerto Rico, Canada, the UK, Ireland, Australia, New Zealand, Singapore, Germany, Italy, Spain, Sweden and the Netherlands (among others). Please note that transaction fees won't be charged for manual payment methods (cash on delivery, bank transfer etc).
Check our Shopify pricing comparison for full details.
Rating Details
criterion
rating
comments

Ease of use

 

Shopify has a huge number of features, but it is logically structured. Setting up an online store is not really complicated. Designing and arranging elements can be done with a live preview in the backend.

Choice and flexibility of templates

 

Shopify templates are modern-looking and responsive (compatible with tablets and smartphones). There's also enough variety to choose from, and they cover a wide range of categories (fashion, food, art, electronics etc). A handful are even free.

SEO

 

It comes with most of the SEO features that online stores need. A downside is that some URLs get extra terms added (e.g./products/ or /collections/). Check our detailed SEO review for more information.

Basic functions

 
 

Product presentation

 

Zoom function, picture gallery, video – it's all possible.

Product variants

 

First you define your options (e.g. size, color, material), then you add the variants (e.g. S,M,L,XL). From that Shopify will then generate all possible combinations, which can be up to 100 per product. If you need more you can use one of their third-party apps. Product customization (e.g. engravings) is also possible, although it requires the use of additional apps / coding, so it's not the cheapest / simplest solution.

Cart function

The "Abandoned cart recovery" feature is now available on all plans, including Basic. Among other things, it allows you to remind your visitors with an automated email to complete their purchase.

User ratings

Buyers can leave a product and user feedback.

Article numbers

Add your own SKU (Stock Keeping Unit) numbers to each product.

Checkout, payment & shipping

 
 

Payment options

 

Credit card (including Stripe and Authorize.net), PayPal, manual payment options and even BitPay for Bitcoins. There are more than 100 external payment processors available. They have even introduced their own Shopify Payments Gateway, which will waive the Shopify transaction fee for all plans (available in the U.S, Canada, UK, Germany, Austria, Denmark, Italy, Netherlands, Spain, Australia, New Zealand, Japan, Singapore and Hong Kong, plus others). More details.

Sale of digital goods

To sell digital goods and have all the features, you'll need an app installed (either Shopify's own or a third-party app). It is possible to limit the number of downloads or the time of availability. Delivery is handled via email. Supports the new rules on charging VAT for digital goods in the European Union.

SSL encryption

Customer data and payment transactions are encrypted via SSL (https). Included at no additional cost. You can even use your own checkout domain.

Customer log-in area

Visitors can check out with a guest account or create their own personalized login, which will pre-fill contact details and address upon checkout. It's even possible to make customer accounts mandatory or optional. The ability to use the widely-recognized Shop Pay checkout system is also a huge advantage.

Coupon codes

Shopify offers a range of flexible options for discount codes – fixed price, percentage, free shipping, buy one get one, etc. You can set a maximum amount of usage and expiry date.

Shipping cost settings

 

There are a ton of options available for shipping rates, including flat rate, free, discounted, and carrier-calculated shipping rates (UPS, FedEx, etc – more information on how to activate this is in our 'Shipping' further section below). You can also choose fulfillment/dropshipping through the Shopify Fulfillment Network or with services like Amazon. You can also print shipping labels from Shopify's backend.

Dropshipping

Absolutely possible. Shopify's App Oberlo makes the whole process much easier. The basic version is free and offers an extension to import directly from AliExpress as well as plenty of other suppliers. Find out more in our review.

Tax settings

 

Shopify can pull US tax rates automatically. Registration-based taxes are available for some countries; individual tax rates for other countries can be set individually. Allows you to display VAT prices on your product pages. If you have Shopify Plus, you'll have access to Avalara AvaTax – an external app to manage taxes automatically.

Backend

 
 

Article management

 

Shopify tracks all items you have in stock. There are also settings to receive notifications automatically. There is also a POS system to manage both your online and offline inventory. This allows you to process face-to-face payments via an iPad.

Confirmation emails customizable

 

Yes. You can edit every notification email as you wish.

Importing product data

Product data can be imported from Magento, eBay, WordPress and CSV files. Shopify's Store Importer app will also let you import products from BigCommerce, Etsy, PrestaShop, WooCommerce and more. This saves a lot of time and makes moving previous web stores to Shopify easy.

Exporting product data

Exporting a CSV-file is also possible. You can also use Shopify's built-in Bulk Editor to make edits to multiple products, without needing to export them.

E-Commerce analysis

Shopify offers reports in its Basic Shopify plan and higher; product, order, inventory reports and more are available (you can see how orders vary from month to month, for example). Moreover, it's always possible to integrate Google Analytics.

Exporting order data

It's possible to export orders and finance reports (sales, taxes and payments) in a CSV-file. There are also direct integrations for accounting tools such as Xero and QuickBooks.

Support

 FAQ

 Chat

 Email

 Telephone

Shopify offers support via chat, email, help articles, a callback service and their community. You can also find helpful webinars and video tutorials on their site. Support is available 24/7.

Total Score

 

4.7/5

An excellent solution both for ambitious beginners and professionals. Shopify offers you a platform that makes selling not only easy but also provides the tools to improve your sales. Definitely not the cheapest solution out there but thanks to their support and ecosystem, Shopify takes much of the headache out of running an online store. Try it for free.
Shopify Features Review
Let me dive into Shopify's functionalities and tell you a bit more of what I think of it. Hopefully, this will help clarify some questions you may still have.
It'll be long, so skip to the conclusions if you are in a rush.
Shopify ease of use
Don't be mistaken, although Shopify is really easy to use, it's an extremely powerful tool too. For example, you can set up and launch your online store in one weekend (no joke). But you could also spend days or even weeks developing a custom solution to fulfill your needs.
Personally, I think Shopify lets you do more with fewer clicks than competitors like Volusion or BigCommerce. And Content Management Systems such as WordPress or Magento don't even come close in terms of ease of use.
I also find their backend intuitive and straightforward to navigate. Whenever I got stuck, all I had to do was check their tutorials or ask support on their live chat – most of the time support was helpful and quick to answer.

Templates & Design
Shopify is not short on templates and they generally look modern and professional. They are also responsive, which means that they'll look great on any device – Google really likes this last point.
Sadly, they only offer a handful of free templates (four with the latest Online Store 2.0 release, and around 10 with the still-available previous version ) – I really wished they had a couple more. Interestingly, around half of all Shopify stores use the free Debut theme.
However, if you have a budget, you can buy one of their paid themes that cost between $140-300. Another option is to purchase a theme from an external marketplace like Themeforest, where prices are generally lower (around $50).
Or if you need a specific design you could get one exclusively developed for you from one of the many Shopify experts.
In terms of template customization, Shopify gets it right. I find it super easy to personalize store templates. Changing global styles is a walk in the park (e.g. colors, fonts, or social media buttons) with the theme editor menu.
Editing the product page template with the Shopify editor
A criticism of Shopify in the past was that it wasn't possible to easily make layout changes to pages other than the homepage – you needed to edit the code, which usually involved the help of a developer. With Shopify's Online Store 2.0, you can now use the visual editor to add and edit sections on any page – including product, collection and blog pages.
Shopify ecommerce features
But let's cut to the chase and review Shopify's ecommerce features.
Add and manage products
Products can be added easily using Shopify's interface or you can even import your products via a CSV file – this last option is pretty useful for large online stores.
Sidenote: It's also possible to import and export other pieces of data like customer lists, orders or even reviews using CSV files. For Big Cartel, BigCommerce, Etsy, PrestaShop and Squarespace there's also a drag and drop importing tool.
Filling in the product information is intuitive (e.g. title, description, images or videos, price or SEO options). Finally, collections (category) can be assigned to keep your online store tidy.
The SKU (stock-keeping unit) and the inventory tracking features let you manage your stock more efficiently and prevent you from selling out-of-stock items.
If you need to sell several variants of the same product, be aware that Shopify will let you add a maximum of  3 variants (e.g. size, color and material).
The system will then generate all the necessary combinations, and individual inventory tracking can be set up. The cap is at 100 combinations (unless you use a paid app or edit your theme's source files). BigCommerce, on the other hand, supports up to 600 combinations.
This could be limiting for projects with complex products but will be enough for most store owners.
To sell digital products (e.g. videos, images or documents) with Shopify, you'll need to install a (free) app developed by Shopify themselves. To be honest, I am a bit surprised that this isn't available out-of-the-box, but it works.
Unfortunately, selling subscriptions or taking recurring payments can get expensive. You'll either need an app or a developer to code this for you. As far as I know, other competitors (e.g. Volusion, BigCommerce and Wix) don't integrate this either.
Some projects require custom fields so users can leave feedback when purchasing products (e.g. engravings for watches or rings). With Shopify this isn't integrated natively, you'll need to tweak your code (really not that easy) or get an app to do the job. This only takes a couple of clicks with BigCommerce.
Shopify Categories
Categories (or collections as Shopify calls them) can be manually assigned to products to group them. For example, let's say you sell pet food, you could have a collection for dogs, cats or snakes.
Then Shopify will automatically generate a page for each collection showing all the included products.
But – there's always a but- be aware that creating sub-categories with Shopify (e.g. puppies food or senior dog food) isn't possible unless you use a complicated workaround or an app.
Pro tip: Try setting up automatic rules to create collections. For example, create a 'Promotions' collection with all products that currently have a discount – you see how powerful this can be, right?
Payment processors and transaction fees
As far as I know, Shopify has more online payment processors than any other alternative – over 100 providers. As you can imagine, big names like Stripe, 2Checkout, PayPal or Authorize are included.
And yes, they also have their own system, Shopify Payments (powered by Stripe).
One of my biggest issues with Shopify is that they will charge extra transaction fees if you don't use Shopify Payments  – 2%, 1% or 0.5% depending on your plan. Sadly, Shopify Payments is not available in every country. So if you can, do use it.
Sidenote: Shopify Payments is currently available in:
North America (United States and Canada)
Europe (Austria, Belgium, Denmark, Germany, Ireland, Italy, Netherlands, Spain, Sweden)
United Kingdom
Asia (Hong Kong, Japan, Singapore)
Australia and New Zealand
However, there are rumors they have plans to launch this in other countries soon.
On top of that, manual payment methods can be enabled too, e.g. cash on delivery, bank deposits or money order. Remember, on these orders you won't have to pay any commissions to Shopify.
Shipping with Shopify
In my experience, ecommerce logistics (shipping) can get tricky and having an efficient system can save a bunch of time and money.
Shopify is excellent here, no doubt. But let's quickly review their shipping system.
Shipping rules can be set up easily (e.g. flat rate, free shipping, country or region based rates) from their backend for individual products, collections or for your entire store – nothing too exciting here.
But the shipping fun begins with the live shipping rates. This system connects your store with carriers (like USPS, FedEx, UPS, etc) and provides accurate shipping costs during checkout.
While it's technically only available on the high-level plans (Advanced Shopify and Shopify Plus), you can also add it to your lower-level Shopify plan for around $20/month – you just need to request it from the support team. Alternatively, you're also eligible for it if you switch your Shopify plan from a monthly to a yearly subscription. Again, you'll need to contact Support to activate this as it won't get added automatically.
Third-party apps are also available to use. Note that you'll also need to have your own account with each carrier in order to be able to offer carrier-calculated rates.
Sidenote: Live shipping rates are only available for some countries (e.g. US, Canada, UK, Australia, New Zealand, Ireland, etc).
If you're in the US, Canada or Australia, you can also take advantage of Shopify Shipping. This will let you use Shopify's partnerships with leading shipping carriers (USPS, UPS, DHL Express, Canada Post and Sendle) to display calculated shipping rates and get reduced rates for labels – without the need to have your own carrier accounts. When fulfilling orders, you'll be able to buy discounted shipping labels from Shopify's backend. You only need to print it and stick it on the parcel – a big-time (and money) saver. Please note that for this to work, you need to specify the weight of your products and packaging.
Eligible store owners in the US and Canada can join the Shopify Fulfillment Network, where products can be stored, picked, packed and shipped from fulfillment centers around the US. Benefits include fast (and even same-day) delivery, free / branded packaging, and discounted shipping rates.
Shopify is the leading solution for dropshipping – an ecommerce model where the order processing and fulfillment are done by someone else (a dropshipping provider).
By default, you can connect your Shopify store to several dropshipping providers like Rakuten, Amazon Fulfillment or Shipwire. Other services can be manually connected (via email) if you need to. Some solutions such as Oberlo, can be added via the App Store.
Shopify & Taxes
I am not good at maths, so I appreciate online store solutions that make my life easier – especially when it comes to a topic that nobody likes: taxes.
Shopify doesn't do anything too impressive with taxes, but I like that it doesn't require rocket science to set it up and it actually works.
You can display prices including taxes or excluding them, whatever works for you.
Shopify includes an automated tax calculator by ZIP code – only for US based stores.
If your store is on Shopify Plus, you can access the Avalara AvaTax software, which provides real-time tax rates for over 12,000 US jurisdictions, and also automates the tax filing process.
Automated registration-based taxes are available for store owners based in the US, Canada, EU, UK, Norway, Switzerland, Australia, or New Zealand.
For everyone else, manual tax settings can be added for countries or regions.
Sidenote: If you are targeting customers in Europe, you can also adapt the taxes settings to comply with the European legislation, even for digital products. This means letting your business customers shop VAT-free, using the reverse charge-mechanism, however, this will require an external app.
Exploring other sales channels with Shopify
Having your own online store is a first step. But if you are an ambitious marketer, you probably want to explore different ways to sell your products.
Shopify has a couple of tricks for you here:
Sell your products directly on Facebook – Shopify will create a shop section on your Facebook page.
Sell your products on Instagram by tagging your products.
Selling on Pinterest is also an option for Shopify store owners with a Pinterest business account.
Similarly, you can connect your Shopify store with marketplaces like Amazon and eBay – this is available for US and Canada only
See the potential, right? And that's not even the full list – there are other Shopify sales channels (e.g. Walmart Marketplace, Wanelo, etc.) you can explore. Check this list for more details.
The biggest perk of all this? You maintain and manage your sales from one place (your Shopify backend).
I have to say that some channels work smoother than others. For example, with the Instagram integration, many users have had issues getting their store validated.
Shopify Online Marketing features
As any other store builder, Shopify provides you with a bunch of tools to (try to) increase your sales and help your business.
Discount codes can be added to your Shopify store easily. They are very flexible as you can set codes for fixed amounts, percentages, free shipping or even "buy one get one free" promotions.
You can also promote gift cards for your online store (a feature that was recently made available on all plans, excluding Shopify Lite).
Shopify doesn't come with a loyalty program (e.g. collecting points with each purchase). If you'd like to implement this, getting an app (like Smile.io or S Loyalty) is your easiest and cheapest option.
Shopify also has its own email marketing tool that will allow you to send emails from its platform. However, at this time, it's somewhat simple and other alternatives could be a better fit for you.
Abandoned cart recovery
In the world of online shopping, the average abandoned cart rate seems to be well above 60%. In other words, 2 out of every 3 users won't actually finish their purchase  – sobering, isn't it?
That's where the abandoned cart recovery tool can help you. This is a feature that allows you to interact with those who never placed the order, in an effort to gain them back.
For example, you can set Shopify to send automated emails with a discount code to those users that never finished the purchase process – assuming you know their email addresses.
I have to say that whilst the system is easy to set up, I find it a bit limited. It's true that you can customize your email, but you can only send the email 1, 6, 10 or 24 hours after. I wish there was an option to set rules to trigger (or not trigger) the follow-up email (e.g. minimum order amount). Plus, what happens if you don't know their email address? Other options like popups or banners would be nice to have.
If you need more control over this (e.g. email sequences, pop-up, etc) there are apps in the Shopify App Store that can help you.
Sidenote: Shopify now includes this feature in all three main plans, including Basic Shopify.
Sell face-to-face with Shopify – PoS
Yes, I know, the whole point of getting Shopify is to sell your goods and services online. But with Shopify, store owners can also sell the old way, face-to-face.
If you want to sell offline, it's possible to integrate Shopify's PoS (point of sale) with your physical sales channel – even if you are on the go.
The great thing about it is that it'll be completely integrated with your Shopify backend, so your reporting, inventory management, prices, etc are automatically synced.
You can also integrate the POS with extensions such as full-screen apps and product recommendations, to increase cross-selling opportunities and enhance the customer purchasing experience.
You can start small, by selling items using the Shopify PoS app (e.g. using your smartphone or tablet) and accepting payments. You won't need anything else, and the Shopify POS Lite subscription is free on all Shopify plans. Pretty useful to test physical store ideas.
But if you are planning to sell offline a lot, you may want to look into buying PoS hardware to make your life easier. For example, Shopify offers a couple of card readers that you can connect to your smartphone or tablet, starting from $29.
Other accessories such as barcode scanners, receipt printers and cash drawers are also available.
Sidenote: If you are based outside the US, Canada or the UK, you can't purchase (PoS) hardware from Shopify. However, you can get a third-party device.
In light of the pandemic, Shopify also introduced the local pickup / curbside pickup feature, which allows customers to purchase products online and collect them at a nearby location. If you have the Shopify POS Pro plan (free on Shopify Plus plans, or on lower plans for an additional $89 USD/month per location), you can even prepare and manage pickup orders directly from within the POS app.
Shopify SEO – Any good?
I get dozens of SEO questions a month. And a lot of them are users wanting to know if they'll 'conquer' the first organic positions with this website builder or that other one.
Let me say that most of the time, SEO ranking issues are related to poor optimization jobs (e.g. bad content) and not Shopify (or other tools') issues. However, Shopify has a few SEO drawbacks you should be aware of:
Shopify URL structure isn't 100% customizable. For example, product pages will always include '/products/' in their URL – this can't be changed.
Shopify doesn't make it easy to create sub-categories, which can be an SEO pain for some.
Although you can create non-ecommerce content easily, it can be a bit limited (e.g. not possible to add widgets or maps). Sometimes, you may need a bit more (content) flexibility to support your overall SEO strategy.
However, despite the above-mentioned pitfalls, I would say that Shopify's SEO is good and intuitive. For example, customizing most of your SEO parameters (e.g. title tags, descriptions, image alt text, etc) is easy.