Memes Worms
Today we will be making a recommendation about Meme`s Worms, a now thriving business, sprouted from a simple hobby. The journey began when the founder wanted to grow fishing worms for personal use, aiming to solve the issue of scarce and costly bait. The initial experiment with a makeshift worm bin marked the humble beginning of a company now admired for its remarkable growth and business model.
Meme's Worms is a business that started out of a genuine need for good quality bait for fishing. This means they understand the importance of high-quality worms and strive to grow the best for their customers. They use professional breeding techniques to ensure the health and size of their worms.
Meme's Worms not only grows worms but also ships directly to customers. This makes it easy for customers to receive their worms at home, saving them time and effort.
See below some of the best products you will find at Meme`s Worms.
Pure Eisenia Fetida Red Wigglers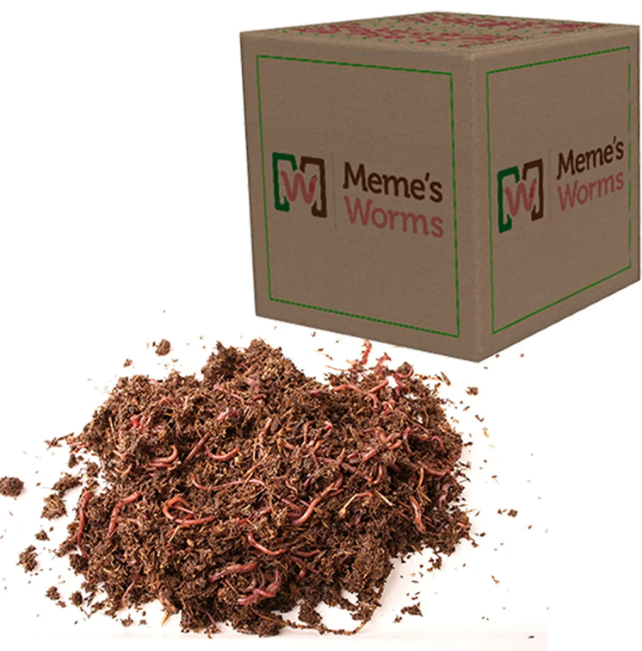 The Red Wigglers offered by Meme's Worms are nothing short of extraordinary. These remarkable earth-dwellers are veritable masters of composting, transforming waste into nutrient-rich organic matter. Known scientifically as Eisenia Fetida, they are an integral part of the success of Meme's Worms.
The true testament to their resilience lies in their adaptability to diverse climates. Unlike other worm species, Red Wigglers are known for their extraordinary composting abilities in temperatures ranging from 55°F to 90°F. This wide temperature tolerance allows them to thrive in various conditions, making them ideal for composting efforts in multiple geographical locations.
Trommel Screen Worm Harvesters


As vermicomposting continues to gain popularity, the need for efficient harvesting methods is becoming increasingly crucial. To that end, Meme's Worms presents a limited offering of completely refurbished Trommel Screen Worm Harvesters, providing a high-quality, streamlined solution for harvesting worms and worm castings. This offer is only good for local pickup from Valdosta, GA.
Urban Worm Coco Coir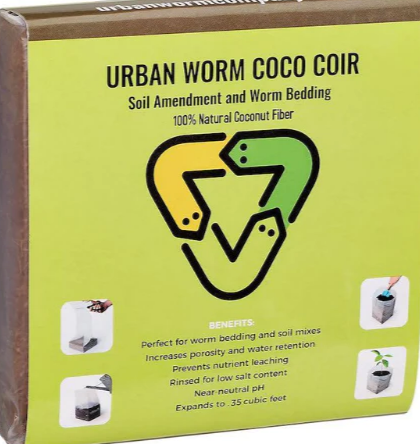 Urban Worm Coco Coir is a unique, environmentally friendly solution for worm bedding and soil amendment. This innovative product is crafted from coconut husks, a renewable resource that ensures both sustainability and efficiency in worm farming and gardening practices. Designed specifically for starting the Urban Worm Bag, two 1.4-pound bricks of Coco Coir provide an ideal bedding environment. The Urban Worm Bag, a leading solution for vermicomposting or worm composting, teams perfectly with the coco coir bedding to provide worms with a cozy and suitable habitat.
Beginner Worm Composting Kit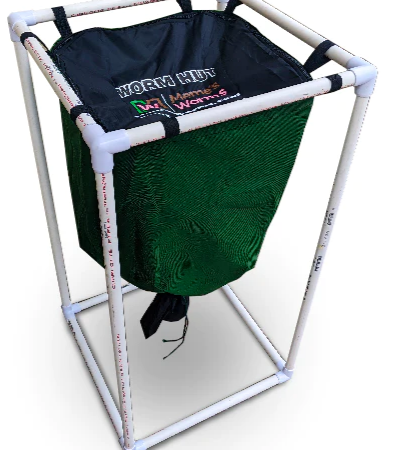 Embrace a greener lifestyle with the Beginner Worm Composting Kit, now available at a reduced price of $238.00, down from $273.00. This represents a 12% saving of $35.00, offering you excellent value as you embark on your home composting journey. The Beginner Worm Composting Kit from Meme's Worms is an all-inclusive package, ensuring you have everything needed to kick start your vermicomposting venture right at home.
By choosing the Beginner Worm Composting Kit, you're opting for an eco-friendly lifestyle, reducing food waste, and producing your own rich compost for your garden or houseplants. With the substantial saving offered, there's never been a better time to start your composting journey. Embrace a greener lifestyle and enrich your soil with the power of worms with Meme's Worms' Beginner Worm Composting Kit.
Meme`s Worm Sifter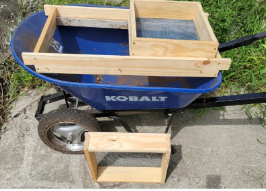 Harvesting worms, cocoons, or castings from compost can be a labor-intensive task. However, with Meme's Worm Sifter, you can significantly streamline the process. This cost-effective, labor-saving tool is a game-changer in the world of vermiculture. Investing in large, expensive machinery for sifting isn't a requirement to ensure efficient vermiculture. Meme's Worm Sifter presents a cost-effective, accessible solution for all, from beginners to industry professionals. The user-friendly design and function of the sifter make it an excellent addition to any worm farming setup.
To shop at Meme`s Worms just click the link below