Bonjour Handmade
Today we will be making a recommendation about Bonjour HandMade, a distinctive online store specializing in high-quality beads and jewelry-making supplies, catering especially to those with sensitive skin. The store is characterized by its commitment to hypoallergenic products, including stainless steel and nickel-free findings, ensuring a safe and comfortable experience for jewelry enthusiasts and creators.
The primary goal of Bonjour Handmade is to provide hypoallergenic findings and high-quality jewelry-making supplies. This focus stems from the owner, Anny's, passion for making jewelry accessible to people with sensitive skin, emphasizing natural and durable materials.
Bonjour Handmade proudly stands as a Canadian woman-owned small business. This aspect highlights the store's commitment not only to quality crafting supplies but also to supporting the ethos of small, independently-run businesses.
See below some of the best products you will be able to purchase:
Beads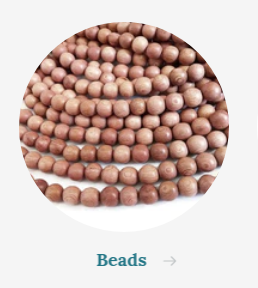 Wide Range of Beads: The collection includes wooden beads, gemstone beads, hypoallergenic metal beads, glass seed beads, and beads made from bone, horn, shell, clay, and plastic. This variety ensures that crafters have access to a broad spectrum of materials and styles for their jewelry-making projects.
Extensive Product Line: With over 264 products in the bead category alone, Bonjour Handmade offers an extensive range for customers to choose from, ensuring that they can find the exact beads they need for their specific projects.
Natural Material Focus: The emphasis on natural materials is evident in their offerings, which include rosewood beads, coconut wood beads, natural amazonite, white turquoise stone beads, white jade, and burlywood beads. These natural beads are available in various sizes and are suitable for a range of jewelry styles
Stainless Steel Findings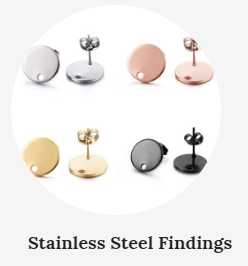 Bonjour Handmade's collection of stainless steel jewelry findings is a significant component of their offerings, providing an extensive range of hypoallergenic and durable options for jewelry makers. The emphasis on stainless steel in their findings caters to a growing demand for skin-friendly and long-lasting jewelry components.

Hypoallergenic Quality: The stainless steel findings from Bonjour Handmade are hypoallergenic, making them ideal for individuals with sensitive skin. This quality is especially important in jewelry, as it prevents allergic reactions and skin irritation.
Variety of Products: The collection includes a wide range of jewelry components such as earring hooks, studs, charms, and rings. This variety ensures that jewelry makers can find almost everything they need for their projects in one place, whether they are creating earrings, necklaces, bracelets, or other types of jewelry
Jewelry making kit

Bonjour Handmade offers an array of unique jewelry-making kits, designed to make projects like bracelet making, earring making, and necklace making both easy and enjoyable. These kits are ideal for beginners as well as experienced crafters looking for convenient, all-in-one solutions.
Variety of Kits: The kits available at Bonjour Handmade cover a range of jewelry-making projects. They include everything needed for specific types of jewelry, such as earrings, bracelets, and necklaces. This variety allows crafters to choose a kit that best suits their project needs or interests.
Earring Making Starter Kits: These kits typically contain stainless steel hooks and ear wires, essential for creating various styles of earrings. They come in different quantities and sizes, catering to both small personal projects and larger-scale creations.
Packaging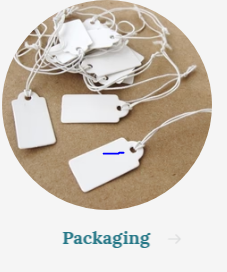 Bonjour Handmade provides an extensive range of packaging options for jewelry making, handmade products, and gifts, highlighting the importance of presentation and care in the crafting community. Their offerings include various types of packaging materials and accessories, enhancing the overall aesthetic and value of the final product.
Key Packaging Options at Bonjour Handmade:
Stickers and Tags: Essential for branding and personalizing handmade items, Bonjour Handmade offers a variety of stickers and tags. These include French stickers saying "Fait Main Avec Amour" (Made with Love), "Thank you for your order" stickers, and "Handmade with love" stickers. These stickers add a personal touch and enhance the presentation of handmade jewelry and gifts.
Jewelry Display Cards: For a professional display of earrings and other small jewelry items, they offer Kraft Paper Ear Studs Hang Tags and paper ear studs hang tags with a foliage pattern. These tags are not only functional for displaying jewelry but also add an elegant touch to the presentation.
Gift Tags: Polygon rectangle gift tags made from blank kraft paper are available, perfect for adding a personal note or branding to gifts and products. These tags are versatile and can be customized to suit various styles and occasions.
To Purchase at Bonjour Handmade just click the link below.